The FCC today voted to accept a report from its wireless competition bureau stating that the U.S. mobile wireless market is competitive, making it the first FCC wireless report to make that finding in several years. In addition, the commission adopted a report and order establishing new rules for non-geostationary satellites and adopted a notice of inquiry seeking comment on the ability of enterprise communications systems to support 911 communications along with a notice of proposed rulemaking modernizing toll-free number assignment.
FCC Wireless Report
"[O]ur assessment of various generally accepted metrics of competition indicates that there is effective competition in the marketplace for mobile wireless services," said the FCC in the latest wireless competition report. Unlike in the past, the commission posted a draft of the 120-page report on the FCC web page in advance of the meeting.
According to FCC officials, the finding was based on data illustrating rising consumer demand, falling prices, service provider investment, increased download speeds, increased availability of spectrum and rapid development of new technologies.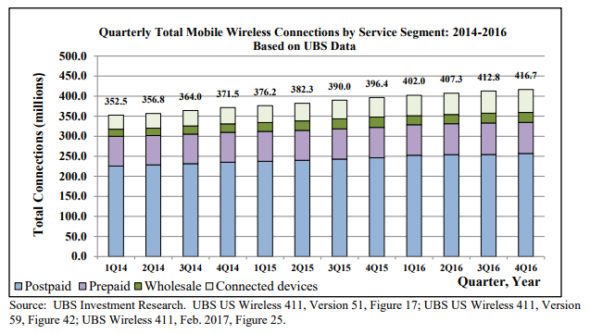 But while all three Republican commissioners voted in favor of the report finding, both Democratic commissioners voted against it.
Democratic commissioner Mignon Clyburn noted at today's FCC meeting that millions of Americans are still waiting for mobile wireless service, while Democratic commissioner Jessica Rosenworcel argued that the report failed to define what constitutes effective competition.
Satellite Rule Changes
While communications satellites traditionally have used geostationary orbits, some satellite service providers aim to deploy large numbers of non-geostationary satellites (NGSOs), known as constellations, with the goal of offering lower-latency fixed satellite services (FSSs).
A report and order adopted by the FCC today aims to facilitate the delivery of broadband services using satellite constellations through several actions, including:
Amending the table of frequency allocations to better accommodate NGSO and geostationary satellite operations in the Ka-band (20-30 GHz)
Streamlining NGSO milestone rules for deployment and eliminate an international geographic coverage requirement with the goal of providing greater flexibility for NGSO FSS operators
Adopting a new threshold for when a default mechanism will govern spectrum sharing between operators
Enterprise 911 and Toll-free Numbers
FCC officials at today's meeting noted that some enterprise VoIP systems do not provide detailed caller location information. The NOI adopted today seeks additional information on this issue, including steps the commission might take to address it.
The toll-free number assignment NPRM seeks input on how the FCC should assign approximately 17,000 sought-after numbers in the new 833 area code. Proposals include using a competitive auction.
Image courtesy of flickr user Stefano Brivio.