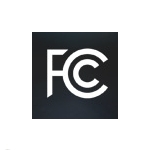 For the third year in a row, the FCC's annual wireless competition report declined to conclude that the U.S. market is competitive, instead making "no formal finding as to whether there is or is not effective competition in the industry." The report, released Friday, is the first one issued since mid-2011 and contains data for 2010 and 2011.
In many industries, declining prices are a sign of a competitive market, and the new report found that the Wireless Telephone Service Consumer Price Index decreased nearly 3% from 2009 to 2010 and an additional 3.6% from 2010 to 2011.
On the other hand, the wireless industry saw an increase in the Herfindahl-Hirschman Index, which measures market concentration, the report found. That number was 2873 at the end of 2011 and 2868 for 2010, the report calculates – up from 2811 at the end of 2009, when it already exceeded the 2500-score threshold for "highly concentrated" industries.
Some other notable findings in the 400+ page report:
It is estimated that U.S. mobile data traffic increased 270% from 2010 to 2011 and has more than doubled each year for the past four years
Monthly average revenue per user (ARPU) remained steady between 2009, when it was $46.37 and 2011 when it was $46.63. But voice ARPU during that period declined from $33.92 to $29.55, while data ARPU climbed from $12.44 to $17.08
Earnings before interest, taxes, depreciation and amortization (EBITDA) per subscriber versus net adds of the four nationwide service providers show that AT&T and Verizon have been stable over the past four years. During the same period, EBITDA per subscriber of Sprint has been decreasing while net adds have been increasing and T-Mobile has seen decreases in both EBITDA per subscriber and net adds.
Mobile wireless connections represented approximately 62% of the 230.4 million data connections with speeds exceeding 200 kbps in the U.S. in December 2011. At that time there were an estimated 184 million mobile devices in use capable of sending or receiving information at speeds exceeding 200 kbps in at least one direction, up from an estimated 152 million at the end of 2010.
97.7% of the total U.S. population in non-rural areas is covered by three or more mobile broadband providers, compared to only 65.4% of the rural population.