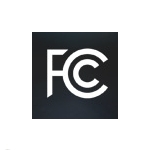 Customers of Cablevision, Comcast, Verizon FiOS and ViaSat/Exede routinely receive higher broadband upload and download speeds during peak usage periods than what their service provider advertises, according to a report released today from the Federal Communications Commission. The report, based on data collected by the FCC from speed tests conducted by a panel of broadband customer volunteers, is the third such report the FCC has published since the summer of 2011.
Of 15 broadband providers included in the report, ViaSat/Exede did the best job of exceeding advertised speeds on a sustained basis at peak usage periods. The company's average sustained download speed exceeded its advertised speed by nearly 40% and its average sustained upload speed exceeded its advertised speed by 60%.
Several other companies – Charter, Cox, Frontier, Mediacom and Verizon's DSL service — had average sustained upload speeds above what was advertised during peak usage periods, but sustained download speeds were below the advertised rate.
A third group – including AT&T, CenturyLink, Insight, Qwest, Time Warner Cable and Windstream – had average sustained peak period upload and download speeds that were below advertised levels. The worst performers were AT&T, Qwest and Windstream. All three had sustained upload and download speeds that were about 90% or less of what they advertised.
Overall, service providers delivered average sustained peak period download speeds that were 97% of their advertised rates. That number was virtually unchanged since the previous "Measuring Broadband America" report, which came out in July 2012. That report found that service providers overall delivered 96% of their advertised download speeds during peak periods.
Other highlights from the latest report include:
The average subscribed speed is now 15.6 Mbps, representing an average annualized speed increase of about 20%. (As Telecompetitor has noted previously, this number seems to be on the high side in comparison with other studies, such as the one that Akamai does each quarter. We have theorized that people participating in the FCC speed study may subscribe to higher data rates than the general population.)
Consumers are migrating to faster speed tiers.  Nearly half of study participants who subscribed to broadband service at speeds below 1 Mbps during the previous study period have since upgraded their connection speed. Even among people who subscribed to service at rates between 30 Mbps and 50 Mbps, 11% have upgraded their connection since the previous study period.
Not surprisingly, a test of web browsing performance found that the total time needed to load a page was lower for higher speed connections. The report notes, however, that "this performance increase diminishes beyond about 10 Mbps, as latency and other factors begin to dominate and limit performance."
On average during peak periods, DSL-based services delivered download speeds that were 85% of advertised speeds. For cable, fiber-to-the-home, and satellite services those numbers were 99%, 115% and 137%, respectively.