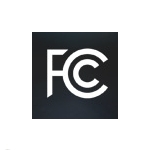 The nation's incumbent telecom carriers will not have to comply with certain long-standing regulatory requirements that the FCC today deemed to be outmoded – including certain requirements to unbundle network infrastructure for resale to competitors.
The FCC's action came in the form of an order adopted at today's monthly FCC meeting. The order was adopted in response to a petition for forbearance filed by telecom service provider organization USTelecom – and while the commission granted most of the things that USTelecom asked for, there were some exceptions. Importantly the FCC denied USTelecom's request for incumbent carriers to be relieved of their obligation to provide voice service in a high-cost area if they do not accept Universal Service funding for that area – a decision that raises questions about how that service will be funded.
FCC officials in November told reporters of the commission's plan to adopt today's order. Some of the information provided at that time was sketchy – and some additional details were revealed at today's meeting.
FCC Unbundling Requirements Relaxed
As foretold, officials at today's meeting said carriers will not have to unbundle voice-grade 64 kbps circuits when they deploy fiber to a customer even if they remove existing copper—but they will have to continue to serve any wholesale customers that already may be receiving the unbundled fiber service. Carriers also will not have to share newly-installed conduit with competitors when they deploy service to a newly-constructed ("green field") commercial location, but they will have to share conduit to pre-existing ("brown field") locations.
Additionally carriers will no longer have to abide by "equal access" rules that were aimed at protecting providers of stand-alone long-distance service – although they will have to continue to abide by those rules for existing relationships.
One request made by USTelecom that was denied might have enabled carriers to use contract tariffs for business data services in areas not previously deemed to be competitive. The FCC noted in a press release about today's action that it is "engaged in business data services reform" aimed at enhancing competition – a likely reference to a review of the special access market that the FCC has undertaken.
Implications of High-Cost Voice Obligations
It was no surprise that the FCC also denied USTelecom's request to relieve carriers of voice service obligations in high-cost areas, as FCC officials told reporters in November that was part of the plan. At that time, there was little or no discussion about the impact of that decision. But at today's meeting several FCC commissioners raised concerns about how this would impact plans to transition today's voice-focused Universal Service program into a Connect America Fund that aims to ensure that all Americans have broadband service available to them.
As that transition occurs carriers will be expected to provide both voice and broadband service in areas for which they receive funding – which begs the question of what happens to carriers that currently provide voice service in an area but who decline funding to help cover broadband deployment costs in that area, as several large price cap carriers have done in some states.
As Commissioner Ajit Pai noted, FCC data estimates the cost to provide voice and broadband to high-cost areas at more than $1.4 billion annually, while the total expected annual revenue for these areas is only $393 million, leaving a shortfall of more than $1 billion. (It appears that Pai was referring specifically to price cap territories in citing these numbers.)
"This mismatch makes obvious that the support is insufficient under the act," said Pai, who also noted that "[t]his is the very kind of arbitrary and capricious act Washington demands that makes America cynical about government."
Where carriers have declined Connect America funding, the FCC plans to award funding using a competitive bidding process that will be open to competitors. Competitive carriers winning funding for an area would likely be required to offer voice as well as data service, suggesting there might be little reason to require the incumbent to also offer voice service in those areas. But there is a possibility that some areas will receive no bids.
One FCC official at today's meeting said some of these issues will be addressed in an order about the Connect America Fund auction that is currently circulating within the FCC.