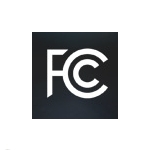 The nation's largest price cap carriers now have an additional 15 days to let the FCC know how much of this year's Connect America Funding they plan to accept. The original deadline would have been in the first half of August but now should be later in August.
The move came in a document adopted by the FCC on Monday and released Tuesday. In the same document the FCC also imposed new reporting requirements on CAF recipients.
Carriers now must report updates to planned CAF deployments to the FCC, relevant state commissions and relevant tribal governments. If the new planned deployment will occur in census blocks not previously identified, the updates must be submitted at least 90 days before construction starts.
"Making this reporting mandatory will further transparency regarding the use of this funding," the FCC wrote in the document. "This will strengthen monitoring and oversight over . . . recipients and will better ensure that . . . support is not spent in areas that already receive service through another provider."
The American Cable Association hailed the FCC's action. In a statement issued yesterday, the organization said, "The FCC's new decision will better ensure that CAF money isn't allocated in areas served by our members." The ACA represents small cable companies that are most likely to have deployed competitive broadband service in rural areas.
The funding in question is part of Phase I of the Connect America Fund program. That program kicked off last year, initially budgeting $300 million per year to help cover the cost of bringing broadband to customers in high-cost areas of price cap territories that cannot get broadband today or can only get low-speed broadband. About $185 million of last year's funding was not accepted by carriers and was added to this year's budget.
Each price cap carrier back in May was offered a specific amount of Connect America Funding in Phase 1 of the program for this year – an amount equal to what each carrier was offered last year. Carriers that accept their full amount also will have an opportunity to share in using the $185 million left over from last year, along with any part of this year's $300 million not accepted by any of the companies for which funding was earmarked.
Also in May, the commission tweaked the terms of the program in the hope that more carriers would accept the funding offered to them this year. Carriers now will get $775 per line for homes that currently cannot get service above 768 kbps downstream/ 200 kbps upstream and $550 per line for homes that cannot get service above 3 Mbps downstream/ 768 kbps upstream. But carriers will not be able to collect any money for homes in the second category until they have served all homes in the first category that can be economically served for a total investment of $1550.
Phase II of the Connect America Fund program — which will begin in 2014 or later — will have a larger budget, created by phasing out portions of today's voice-focused Universal Service program, and will target funding based on a cost model. The FCC also has budgeted funding for a broadband program for smaller rate of return carriers but details of that program have not been resolved.