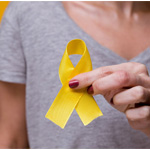 The Federal Communications Commission in July will consider making it easier for consumers at the risk of suicide to obtain quick counseling help. At its July meeting, the FCC will vote on designating 988 as a suicide prevention hotline. The regulator is finalizing rules for that designation.
The FCC initially proposed the three-digit suicide prevention number near the end of last year, as Telecompetitor reported.
If the rules are approved, all carriers will need to start directing 988 calls to the existing National Suicide Prevention Lifeline by July 16, 2022. Before that date, the FCC is recommending that at-risk consumers continue to call the existing hotline number, 1-800-273-8255 (1-800-273-TALK).
"988 will save lives. Helping Americans in crisis connect to counselors trained in suicide prevention is one of the most important things we can do at the FCC," said Chairman Ajit Pai, in a prepared statement about the 988 Suicide Prevention Hotline. "We believe that 988—which has an echo of the 911 number we all know as an emergency number—will help people access mental health services."
The proposed final rules rejected a request from phone service providers for a longer transition period. However, according to the FCC, the two-year time frame recognizes the challenges of such a nationwide effort. There will need to be widespread network changes, while legislators and local call centers will need to get ready for the expected increase in the volume of calls.