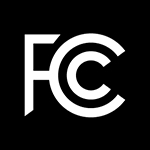 The FCC voted today to take stock of satellite earth stations operating in the 3.7-4.2 GHz spectrum band with the goal of making unused spectrum available to wireless network operators. The commission is also seeking input on what direction it should take in making spectrum in that band available to providers of fixed or mobile wireless service.
The 3.7-4.2 GHz band is known as "mid-band" spectrum, and according to the FCC, the U.S. is at risk of falling behind other countries in the development and deployment of 5G wireless if it does not act soon to free up mid-band spectrum.
Several countries already have freed up or are further along in freeing up spectrum in that band, noted FCC Commissioner Jessica Rosenworcel. She also noted that some countries have simultaneously auctioned multiple bands suitable for 5G – an idea she suggested the U.S. may want to borrow.
3.7-4.2 GHz Spectrum
An order adopted at today's FCC meeting will require fixed-satellite service earth stations operating in the 3.7-4.2 GHz band to certify the accuracy of existing registration and license information.
The notice of proposed rulemaking (NPRM) that the FCC adopted today proposes opening the 3.7-4.2 GHz band for "new wireless uses" while "treating existing users in the band fairly" and seeks comment on how to best do that, according to an FCC press release.
The commission undoubtedly will get a wide range of conflicting ideas about what the specific rules for the 3.7-4.2 GHz band should be. The Broadband Access Coalition, comprised largely of smaller service providers and associations representing them, has asked that a portion of the spectrum be reserved for fixed wireless use, but mobile operators will oppose that idea.
At least one commissioner appears set to side with the mobile operators. "The focus of the item should be on clearing as much spectrum as possible for flexible use," said Commissioner Michael O'Rielly. He noted that stakeholders have told him that 100 MHz channels are ideal for 5G mobile operations. Reserving 160 MHz for fixed wireless as some parties have proposed would take two out of five possible total 100 MHz channels off the table, he said.
The BAC argues that it would be difficult for mobile operators to use the upper portion of the 3.7-4.2 GHz band because of the geographic limitations required to accommodate incumbent users. But O'Rielly argued that "it doesn't make sense to put fixed operations in 160 MHz of the band if there are future possibilities to clear more spectrum."
A similar battle between mobile and fixed wireless providers has been raging over the CBRS band (3.55-3.7 GHz), which is adjacent to the C-band, potentially yielding future synergies. All stakeholders likely are hoping that the FCC will consider the impact that decisions about one band are likely to have on the other rather than making plans for either band in isolation.
O'Rielly also advocated making a 6 GHz uplink channel associated with the C-band available for unlicensed use.