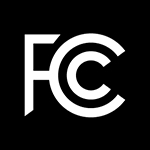 The partial government shutdown is leading to the suspension of most Federal Communication Commission operations as of midday today, the FCC announced.
FCC electronic filing and database systems will be unavailable to the public until funding becomes available and normal operations start up again.
Continuing FCC operations, at least for the time being will be the Network Outage Reporting System (NORS), the Disaster Information Reporting System (DIRS), the Public Safety Support Center (PSSC), the Licensing Management System (LMS), the Consolidated Database System (CDBS), the Electronic Comment Filing System (ECFS), the Universal Licensing System (ULS), the Electronic Document Management System (EDOCS), the Auctions Public Reporting System (PRS), the Auction Application System, the Auction Bidding System, the Daily Digest and the Commission Online Registration System.
Some of the other important continuations/suspensions of FCC activities until the government funding situation is settled include:
The FCC's website will remain accessible, but won't be updated except for matters related to spectrum auctions and "matters necessary for the protection of life and property."
All spectrum auction filing deadlines will continue to apply.
FCC staff will remain available to answer spectrum auction questions, but will not be performing any other work.
All FCC submissions that would be due during a suspension of operations, including submissions otherwise due on January 3, will be due on the second day of normal operations.  Thus, for example, if a lapse in funding ended on a Monday, the Commission would return to normal operations on Tuesday morning. Today will not be considered a day that the FCC is open for business for the purpose of calculating submission deadlines.
Spectrum activity deadlines will remain in effect.