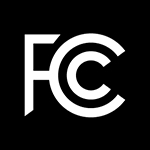 The FCC today took the first step toward resetting the rules for the CBRS spectrum band between 3550 MHz and 3700 MHz. The rationale for changing CBRS spectrum rules would be to foster an improved investment environment, FCC officials said at today's monthly commission meeting. Opponents, including rural wireless internet service providers (WISPs) who want to use CBRS spectrum for fixed wireless deployment, argue that current rules are more attractive to them.
The decision to explore changes to CBRS spectrum rules was triggered, at least in part, by a request from CTIA – The Wireless Association, which argued that larger license sizes and longer license terms would make the spectrum more attractive for wireless operators for 5G deployments.
CBRS Spectrum Rules
A notice of proposed rulemaking (NPRM) adopted at today's meeting asks for comment on increasing both the duration of CBRS band priority access licenses (PALs) and the geographic size of those licenses. But the wording of the NPRM as adopted differs somewhat from the draft NPRM that was made public earlier this month.
The draft NPRM asked specifically for input on changing the license area to a partial economic area (PEA), which is considerably larger than the census tract area specified in existing CBRS rules adopted last year under the previous FCC administration.  According to the commissioners at today's meeting, the NPRM as adopted does not call out a PEA license size but instead asks for recommendations.
The rewording came at the urging of Commissioner Mignon Clyburn, who had argued that smaller license areas would make licenses more affordable for WISPs as well as for utilities, universities, hotels and others who might want to establish their own wireless networks.
Both the draft NPRM and the NPRM adopted today also seek input on increasing the duration of CBRS licenses from the current three years and enhancing licensees' ability to renew a license.
Commissioner Michael O'Rielly argued that changes such as those would be important to network operators considering network investment who require "certainty that their investment won't be stranded."
Clyburn and Commissioner Jessica Rosenworcel argued that existing CBRS rules are working. Clyburn noted that 55 entities have joined the CBRS Alliance, 47 have joined the Wireless Innovation Forum and at least 12 companies have been granted experimental licenses to use CBRS spectrum.