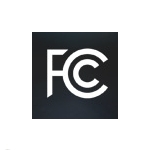 When FCC Chairman Julius Genachowski in January announced a "Gigabit City Challenge" to encourage states to deploy at least one gigabit network by 2015, he also vowed to offer workshops to support such initiatives. The first of these is now scheduled for March 27 in Washington, D.C.
An agenda for the meeting has not yet been released.  But goals of the gigabit workshop, the FCC said, include exploring how current gigabit communities deployed their networks, as well as:
the economic and social benefits that accrue to gigabit communities,
ways communities can aggregate demand in order to make a gigabit network deployment more economically appealing and
how communities can leverage their assets to incent an ultra-fast network.
But I would expect it to be similar to that of a recent Fiber-to-the-Home Council webcast titled "Fiber Findings." That webcast brought together Blair Levin, executive director of Gig.U, an organization focused on bringing gigabit networks to university communities; along with people who played a role in creating gigabit networks in Chattanooga and Kansas City.
When utility company EPB built the first U.S. gigabit network in Chattanooga a couple of years ago and when Google subsequently announced it would deploy gigabit service in Kansas City, many people questioned whether anyone would need such high speeds. But such networks have had economic benefits for the community, including helping to attract new businesses lured by the ample bandwidth available.
I've got my calendar marked for March 27 and look forward to reporting on whatever new information emerges from the event.