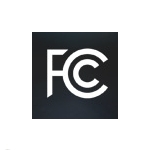 The Federal Communications Commission said today it wants to impose stricter rules on 911 service providers with the goal of improving the reliability of the emergency communications service. Also today Republican FCC Commissioner Robert McDowell said he plans to leave the commission "in a few weeks," also noting that he has "absolutely no plans" after he leaves other than going on vacation with his family.
The FCC's plans for 911 were triggered by what occurred during the recent derecho storms.
"Seventy-seven 911 call centers in six states lost some service," said David Turetsky, chief of the Public Safety and Homeland Security Bureau, at today's FCC meeting. "Two million people in three states completely lost [911] service."
An investigation, he said, showed that the impact of the storms could have been "prevented or at least mitigated" if 911 service providers had followed best practices.
In a notice of proposed rulemaking adopted today, the FCC aims to specify those best practices.
"911 outages are absolutely unacceptable," said FCC Chairman Julius Genachowski at today's meeting. The policy, he said, "has to be zero tolerance for 911 outages."
According to FCC officials, the NPRM seeks input on several issues, including how to ensure that 911 networks are audited for physical diversity, how 911 service providers can maintain sufficient central office power, and how to ensure that 911 service providers have sufficient network monitoring even if one monitoring path fails.
In addition, the FCC is considering stricter requirements for how service providers report outages to 911 centers. Such requirements may include notifying the 911 center by telephone and in writing via an electronic means and telling the 911 center the location of the outage, the number of people affected and the actions being taken by the service provider. The service provider also would have to give the 911 center a phone number and email address for follow up.
McDowell's departure
McDowell's announcement that he plans to step down came at the end of today's FCC meeting.
"After nearly seven years of carrying out the incredibly high honor of serving the American people at the FCC, it is time to turn more of my energies towards an even higher calling: serving my family," he said.
When an elected official steps down, people from the opposition party tend to get excited about the possibility of gaining another seat in the legislature. But the FCC doesn't work that way.
Commissioners are appointed but there are restrictions about those appointments. No more than three commissioners can be from the same party and the commission will still have three Democratic commissioners.
There is bound to be considerable speculation about who might be appointed to replace McDowell. But one thing is certain. It won't be a Democrat.