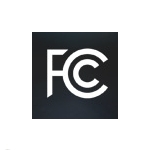 The FCC plans to fine Hawaii-based Sandwich Isles Communications more than $49 million for allegedly violating rules of the high-cost Universal Service Fund (USF) and to require the company to repay over $27 million in improper USF payments.  In an unrelated development, the commission also has proposed a $392,930 fine against NECC Telecom for alleged USF violations involving inappropriate charges to customers.
Sandwich Isles USF Violations
According to an FCC press release, Sandwich Isles' alleged USF violations include submitting and certifying inaccurate data used to obtain millions of dollars in improper support payments and violating the commission's accounting rules.
"Accounting and accountability go hand in hand," said FCC Enforcement Bureau Chief Travis LeBlanc in a press release. "We take our duty seriously to ensure that providers submit true and accurate data to support their requests for federal funds."
The fine that the FCC proposes would be imposed on Sandwich Isles parent company Waimana Enterprises and its former controlling owner Albert Hee as well as on Sandwich Isles.
The press release also notes that Sandwich Isles has ongoing obligations to its customers, must continue to provide interstate communications services and may not discontinue service without the FCC's express authorization.
The news about Sandwich Isles is the latest in a years-long controversy involving the company and alleged Universal Service violations.
According to the Honolulu Star Advertiser, Hee was sent to prison last year for federal tax evasion, and the FCC last year suspended millions of dollars of USF payments to Sandwich Isles.
Also last year, FCC Commissioner Ajit Pai stated that Sandwich Isles since 2002 had collected more than $242 million in USF dollars to serve no more than 3,659 customers. Pai also said a substantial portion of funding received went toward personal expenses for the company's owner and his family.
The FCC said its enforcement action against Sandwich Isles is the first time the commission has undertaken such an action involving the high-cost USF program.
Sandwich Isles did not immediately respond to a request for comment from Telecompetitor.
NECC USF Violations
The fine that the FCC proposes for NECC is based on allegations that the carrier has been billing customers for excessive and illegal USF charges.
According to the commission, NECC is primarily an international long-distance reseller. That distinction means the company should be largely exempt from contributing to the Universal Service fund, which is funded by carriers as a percentage of inter-state long-distance revenues. Carriers typically pass those costs on as charges on customers' bills but are not allowed to charge customers more than they pay into the fund.
"Gouging consumers by charging them excessive or unauthorized fees is not only bad business, it is unlawful," said LeBlanc in a FCC press release about the NECC fine. "Any carrier that places Universal Service Fund charges on consumer bills is required to actually pay that money into the Universal Service Fund, rather than lining its own pockets."
The commission also alleges that NECC failed to pay more than $80,000 in mandatory regulatory fees and transferred its authorizations to provide telecom services without FCC approval.
NECC did not respond to a request for comment from Telecompetitor.