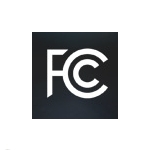 A notice issued by the FCC's Wireline Competition Bureau on Friday seeks input on how the commission should estimate the cost of bringing broadband to unserved areas in territories served by AT&T, Verizon and the nation's other large price cap carriers, raising a range of questions such as whether any areas that already have broadband should receive ongoing support.  But one of the biggest questions the document raises is one not addressed in its entire 41 pages: What about areas served by smaller rate-of-return carriers?
The new cost model is being created as part of the plan to transition today's voice-focused Universal Service fund into a Connect America Fund focused on broadband. In Friday's notice, the FCC states that the cost model will be used to "offer each price cap carrier a model-derived support amount in exchange for a commitment to serve all locations in its service territory in a state that, based on the model, fall within the high-cost range (above a specified cost benchmark but below the 'extremely high-cost) benchmark and are not served by a competing unsubsidized provider."
The FCC apparently hopes to eventually use a similar approach for awarding support to smaller rate-of-return carriers. But there is no discussion in Friday's notice about how or when a cost model for areas served by rate-of-return carriers would be created.
This isn't the first time the commission moved ahead with CAF plans for price cap carriers without making a commensurate move on the rate-of-return side. For example, although a system has been put in place for determining how funding would be awarded to price cap carriers, there has been no resolution to that issue on the rate-of-return side.
Perhaps the FCC is not looking at a cost model for rate-of-return carriers at this time because it is considering concerns expressed by those carriers about whether they will be able to recover the cost of broadband deployments that have already been made. Alternatively it is possible that rate-of-return carriers could end up with a cost model similar to that of the larger telcos by default.
How the FCC is leaning
In Friday's notice, the FCC seeks input on four main questions, but also indicates which way it is leaning on most of these questions. The questions include:
Wireline technology used as basis for cost model- The FCC recommends two approaches. One is green-field FTTP which estimates network costs assuming no existing infrastructure, paired with a book value approach to determining the network's residual value after five years. (The FCC also specifically recommends a cost estimate based on PON rather than home-run wiring.) The second approach is brown-field DSL that takes into account existing network infrastructure and assumes there is zero residual network value.
Whatever technology is used for estimating costs, carriers would not be obligated to deploy that technology, the FCC says. "Providers can deploy any technology that meets the obligations laid out in the USF/ICC Transformation Order," the FCC says.
Shared network cost allocation- The commission argues that there are "significant benefits" to a model that estimates the total costs of serving the entire service area and then allocates shared costs to supported areas.
Ongoing support- The FCC acknowledges that some areas that already have broadband may require ongoing CAF support. The commission notes that some carriers may have been able to justify broadband deployments in high-cost areas because they received legacy high-cost support through the voice-focused program. Accordingly the document recommends that areas where broadband is already available should be included in cost and support calculations.
Setting high-cost and low-cost thresholds- The commission does not advocate a specific approach to determining the support level below which no CAF funding would be provided or the level above which broadband would be delivered via satellite.
Anyone wishing to comment on the notice has until July 9 to do so.