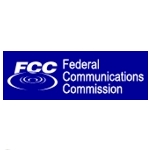 The FCC is officially on board with the ongoing transition of the PSTN to an all IP network. They issued a notice of inquiry on this transition as a part of their ongoing national broadband plan project, which is due to Congress in February 2010.
"The intent of this Public Notice is to set the stage for the Commission to consider whether to issue a Notice of Inquiry (NOI) relating to the appropriate policy framework to facilitate and respond to the market-led transition in technology and services, from the circuit switched PSTN system to an IP-based communications world," says the FCC in the notice.
The FCC brings up issues that telecom carriers have struggled with for years regarding this ongoing transition. For example, the notice discusses the implications of an all IP network on the concept of carriers of last resort. There will certainly be a diversity of comments on this issue ranging from the FCC needs to help facilitate a quicker transition to the FCC needs to ensure the transition doesn't leave anyone behind. Should be fun reading.