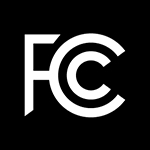 The Federal Communication Commission's Public Safety and Homeland Security Bureau announced a test of the Wireless Emergency Alert (WEA) and the Emergency Alert System (EAS) on Sept. 20, with a back-up date of Oct. 3. The FCC Wireless Emergency Alert test will be at 2:18 p.m., with the EAS test to follow two minutes later.
At the designated time, the Federal Emergency Management Agency (FEMA) will send the following FCC Wireless Emergency Alert to all capable wireless devices throughout the U.S. and its territories: "This is a test of the National Wireless Emergency System. No action is needed."
The EAS test will include the same details, with additional information about the test between the two sentences above.
The alerts will be issued in English and Spanish.
FCC Wireless Emergency Alert Test
EAS participants need to comply with a couple of FCC rules before the test. The participants must register with the EAS Test Reporting System (ETRS) and must complete the filing of ETRS Form One on or before August 27, then on or before the end of the day on Sept 20, they must file the "day of test" information sought by ETRS. Then, on or before November 5, 2018, EAS participants must file the detailed post-test data.
To prepare for the tests, the FCC recommends that EAS participants:
Ensure that EAS Operating Handbooks are at normal duty positions, or EAS equipment locations, and are otherwise immediately available to operators
Review that the EAS Operating Handbook is available for the actions to be taken by the time the alert is received, and tailor any actions as necessary
Ensure that EAS equipment can receive and process the national periodic test code, the "six zeroes" national location code, and otherwise operate in compliance with FCC rules
Upgrade EAS equipment software and firmware to the most recent version