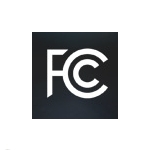 The FCC said today that it will make decisions about which network operators will participate in rural broadband experiments in "the coming weeks." The commission said it received proposals for almost 600 projects from 181 applicants.
The program, which will award a total of $100 million, will help fund projects that could get underway as soon as early 2015, the FCC said.
The goal of the rural broadband trials is to bring broadband to areas of price cap territories that cannot get broadband today. The FCC hopes to use what it learns from the trials to formulate plans for the competitive bidding process that will occur if the price cap carriers decline to deploy broadband in those areas. The carriers will be offered Connect America funding based on a cost model to cover some of the costs of that deployment.
Rural Broadband Experiment Plans
Earlier this year the FCC asked for initial expressions of interest and received about 1,000 letters from rate of return carriers, municipalities, competitive carriers, power companies and others. It's not surprising that the final number of proposals was smaller, considering that the final application process was more complicated and the FCC subsequently said bids for rural broadband experiments could not exceed the model-based support level. Once again the commission heard from a wide variety of entities. In a press release the FCC referenced "competitive providers, electric utilities, wireless Internet service providers and others."
The $100 million will be awarded in three different categories including:
$75 million for networks capable of delivering 100 Mbps downstream and 25 Mbps upstream
$15 million for service supporting speeds of 10 Mbps downstream/ 1 Mbps upstream for high-cost areas
$10 million for 10/1 Mbps service in areas that are extremely costly to serve
The projects will be funded from savings that have been created in the Universal Service program. The FCC plans to offer a broadband Connect America Fund program for smaller rate of return carriers, but details of that program have not yet been determined.