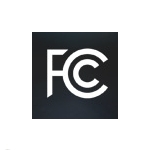 The FCC made considerable progress this week in planning for the voluntary auction of television broadcast spectrum targeted for next year. The commission released a 230-page document outlining auction procedures and setting specific application deadlines for broadcasters interested in selling spectrum and for wireless service providers interested in purchasing spectrum in the auction. Also released was a document listing the opening bids for television stations nationwide.
The broadcast auction will actually consist of two separate auctions, with the entire process expected to be completed by the second or third quarter of 2016, explained senior FCC officials on a conference call with reporters today. Initially a reverse auction will be conducted in which the FCC will offer to purchase spectrum from the broadcasters, followed by a forward auction in which wireless operators will bid to purchase spectrum obtained by the FCC.
As the commission previously explained, the reverse auction will use a descending clock approach, in which the prices offered to broadcasters will drop with each successive round of bidding. Broadcasters will have the option of dropping out at any time. The forward auction will be more like a traditional spectrum auction, in which carriers bid against one another, with the value of bids increasing with successive bidding rounds.
Opening Bids for Broadcast Spectrum Auction
Opening bids were calculated based on the population within a station's coverage area and based on anticipated wireless interference, officials explained. In most cases stations are offered three different opening bids. The highest one is for moving off the air, while the lowest one is for moving to a high VHF channel. A middle bid is for moving to a low VHF channel.
A relatively small percentage of stations are not being offered a bid as the FCC does not expect to need their spectrum. The commission's goal is to free up a consistent spectrum band nationwide, which it will achieve through spectrum purchases and by requiring some broadcasters retaining their spectrum to move to a different portion of the spectrum band. Auction plans also call for creating a fund to pay relocation costs for broadcasters that have to move.
The highest opening bid is $900 million for New York station WCBS to move off the air. The lowest bids are for sparsely populated areas in the West, such as KXGN in Glendive, Montana, which is being offered just over a million dollars.
U.S. television stations are assigned 6 MHz blocks of spectrum but those blocks surrendered by the broadcasters will be reconfigured before they are auctioned to the wireless operators, an FCC official explained.
Broadcasters interested in participating in the auction must file an application between December 1 and December 18 in order to participate, but can change their mind about participation until March 29. Wireless network operators wanting to participate in the forward auction must apply to do so between January 14 and January 28, 2016.