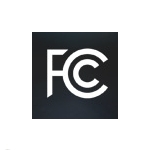 Providers of interconnected VoIP services will be required to report service outages as the result of an order adopted yesterday by the FCC. The commission said it will use the information to track and analyze outages affecting 9-1-1 service and to determine if action is needed to prevent further outages.
Traditional landline and wireless telephone service providers already are required to report outage information about outages meeting specific criteria and thresholds. Yesterday's order essentially extends those outage reporting requirements to providers of VoIP services capable of placing calls to traditional phone networks.
"If you need to call 9-1-1 it shouldn't matter who provides your telephone service," said FCC Chairman Julius Genachowski at yesterday's FCC meeting, where the order was adopted.  Genachowski noted that approximately 31% of U.S. wireline consumers currently use VoIP as their residential phone service and that the number continues to grow.
Commissioner Mignon L. Clyburn credited current outage reporting requirements with improving emergency readiness "through a light regulatory touch."  For example, she noted that the commission has used outage information to facilitate the development and use of voluntary best practices rather than mandating specific levels of performance.
In a notice of proposed rulemaking that led to yesterday's order the commission indicated that it was considering imposing outage reporting requirements on broadband service providers but it stopped short of taking that action. FCC Commissioner Robert M. McDowell argued yesterday that the commission "does not have the legal authority to regulate broadband in such a way."
The international president of the Association of Public Safety Communications Officials (APCO), however, suggested that the order doesn't go far enough.  In a statement APCO International President Gregg Riddle said that although he applauded the FCC for extending outage reporting requirements to VOIP providers, "we also hope that, in future, the commission will require similar reporting for broadband providers."
In addition the FCC should take steps to ensure that public safety answering points receive real-time reports of outages that could impact their ability to receive 9-1-1 calls, said Riddle.