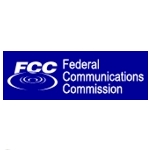 The FCC has requested a one-month extension to the February 17 deadline for submitting a National Broadband Plan to Congress as mandated by the American Recovery & Reinvestment Act of 2009.
In letters to the four heads of the House and Senate committees overseeing the legislation –the Senate Committee on Commerce, Science and Transportation, and the House Committee on Energy and Commerce–FCC chairman Julius Genachowski refers to the "extraordinary importance of the task" and refers to the broadband stimulus program process as "unparalleled in the history of the agency."
The FCC "has conducted over 50 public workshops and field hearings, more than a dozen public notices, and significant hours devoted at Commission meetings to provide the public with updates on the Plan's development," Genachowski notes.
The additional time will enable the FCC to continue obtaining input from "key stakeholders" and "more fully brief Commissioners and House and Senate Committees on aspect of the Plan as it comes together," the FCC chairman wrote, adding that the extension would have no impact on the plan's budget or other FCC activities.