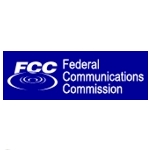 Just two months after reversing a long-standing assertion about the competitiveness of the U.S. wireless market the Federal Communications Commission yesterday reversed a long-standing assertion about broadband services. A key finding of the FCC's Sixth Broadband Report, issued yesterday, was that broadband services are not being deployed in a "reasonable and timely" fashion. Previous reports, issued annually, found that broadband services in the U.S. were being reasonably and timely deployed.
The new report, based primarily on data from 2008 that service providers are required to provide twice yearly, found that between 14 million and 24 million Americans (which is about 4.5% to 7.7% of the population) live in areas that lack access to broadband. Report authors argue that certain areas lack broadband because the revenue potential is likely insufficient to cover the costs of deploying and operating broadband networks.
"Notwithstanding tremendous efforts by industry and government, those Americans will not gain such access in the near future absent changes in policy," the report said.
The finding that broadband is not being deployed in a "reasonable and timely" manner resulted, in part, from a change in definition of the term "broadband." Previous reports defined broadband at 200 kb/s bi-directionally. In this report, the commission defined broadband as any connection capable of delivering download speeds of at least 4 Mb/s and upload speeds of at least 1 Mb/s.
The report also noted that areas without broadband "appear" to be more rural and lower income. Counties where broadband is largely unavailable have a population density of 138.3 people per square mile and a median household income of $37,785, compared to U.S. averages of 283.5 people per square mile and a $44,172 median household income.