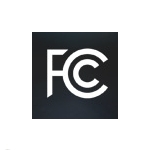 The FCC late last week moved a step closer to resolving the long-open issue of how much flexibility incumbent carriers should have in setting pricing for the special access circuits that they sell to other carriers and to enterprise customers. The commission said it would start to make data about special access pricing available for public review under tight safeguards aimed at protecting carriers' confidentiality. According to an FCC press release, special access services generate approximately $40 billion annually.
The Special Access Market
Pricing for copper-based data circuits has long been a contentious issue. The nation's large incumbent carriers argue that purchasers of these circuits now have competitive choices and that price regulation is no longer necessary. Competitive carriers and others who purchase the circuits say competition doesn't exist everywhere and that in some areas they must rely on these circuits for connectivity.
For several years pricing was largely deregulated but in 2012 the FCC re-imposed price regulation in response to complaints from competitive carriers that purchase special access circuits. At that time the commission said it would explore the matter further before determining its longer-term direction. To aid in this exploration, the FCC in 2013 opted to require carriers and large enterprise users that purchase special access to report a wide range of data about what they pay for those services.
That is the data that is now available for public review pursuant to a protective order aimed at safeguarding competitively sensitive information. In the press release issued late last week, the FCC noted that the data is housed in a "secure data enclave" hosted by public research institution NORC and will be released only to authorized individuals.
Individuals wanting to review the data had to submit a request and their identities were made public. If anyone objected to a specific individual's access to the data, that individual will not be allowed to review the data until the FCC resolves the objection.
Also last week the FCC extended the comment and reply comment deadlines for the special access rulemaking to November 20 and December 11, 2015, respectively. Previously those deadlines were set for September 25 and October 16.