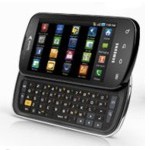 The Federal Communications Commission yesterday said it will begin accepting bids for the reverse auction for the Connect America Fund mobility fund beginning June 27. Wireless network operators wishing to participate will have until July 11 to file their sealed bids. The auction, which will focus on road miles, will be conducted as a single-round sealed bid auction.
The mobility fund aims to bring 3G or 4G wireless service to high-cost rural areas that cannot get 3G today. The FCC has freed up $300 million on a one-time basis from other Universal Service programs, which will be awarded on a census tract basis except in Alaska, where it will be awarded on a census block basis. Funding will go to the lowest bidder that meets certain minimum requirements.
In a statement about the auction plans FCC Chairman Julius Genachowski did not talk about the benefits to rural communities as he has with other Universal Service initiatives.  Instead, he emphasized the benefits that the build-outs will bring to people who travel through rural areas.
"For too many, dead zones in mobile coverage are too common, and today's action will help close those gaps," said Genachowski. "Through the launch of this mobility fund, the commission has recognized mobility as a universal service priority for the first time. And by using market-based mechanisms, we'll ensure more gaps in mobile coverage are closed, and that every dollar is spent wisely and efficiently."
Winning bidders deploying 3G service will have two years to build out service to a minimum of 75% of the road miles in each census tract for which they win support. Winning bidders deploying 4G will have three years to do the same.
The upshot is that it looks like rural residents in unserved areas will remain unserved unless they live near a road targeted by the reverse auction—at least for a while. A separate portion of the Connect America Fund program aims to bring broadband, which may be landline or 4G, to areas that cannot get broadband today.
The 66-page public notice about the mobility fund reverse auction describes which census blocks and census tracts will be eligible for the mobility auction.