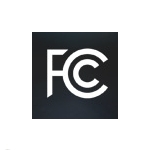 AT&T and Windstream will be able to bring broadband to more than 20,000  additional locations that currently cannot get broadband service as the result of a public notice issued by the FCC on Friday.
AT&T will get an additional $5.2 million and Windstream will get an additional $11.5 million in Connect America Fund Phase 1 funding to cover some of the deployment costs. The money was freed up after both companies petitioned the FCC about reductions that were made in their initial funding requests because competitors said they already offered service to the areas for which AT&T and Windstream had requested funding.
Back in August AT&T requested $100 million from the 2013 Connect America Phase 1 Fund but saw that number reduced by $5.3 million as a result of competitive challenges. The FCC now has released nearly the entire amount that AT&T initially requested.
Windstream initially requested $123.9 million in CAF funding for 2013. The FCC reduced that amount by $63.2 million in response to competitive challenges. Friday's action brings the total amount awarded to Windstream to $86.6 million.
Two other carriers —  Fairpoint and  Frontier – also saw reductions in the total amount of CAF funding they requested but did not petition the FCC about its decision.
The Connect America Fund Phase 1 program was open to the nation's largest price cap carriers and paid $550 to $775 per line in exchange for carriers' commitment to bring broadband to unserved locations.
The FCC is gearing up Phase 2 of the program which will offer funding to price cap carriers based on a cost model.
Rate of return carriers currently get some of their broadband deployment costs covered under the traditional Universal Service Fund. That program will be revamped but reforms have not moved as quickly as on the price cap side.
The FCC has invited rate of return carriers and competitors to participate in a trial aimed at gathering information to help shape the CAF program for rate of return carriers.