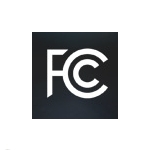 Wireless carriers operating in rural areas are expected to see their deployment costs decline as the result of an order adopted today at the monthly Federal Communications Commission meeting. The order aims to reduce the costs of deploying microwave backhaul, particularly for rural carriers.
In addition the FCC adopted new rules for signal quality and signal leakage for cable operators.
FCC actions to reduce the cost of deploying microwave backhaul adopted today  include:
Enabling the use of smaller antennas in the 6, 18 and 23 GHz band
Allowing wider channels in two microwave bands to support higher data throughput
Offering network operators in rural areas the ability to build longer microwave links
Several FCC commissioners cited specific savings that could result from the new rules.
FCC Commissioners Robert McDowell said the use of smaller antennas could reduce construction costs by $2,000 for a single communications link – and FCC Commissioner Mignon Clyburn said antenna costs could be reduced by $7,200 annually by using a three-foot antenna instead of a six-foot antenna.
The ability to use longer microwave links could eliminate the need for some intermediate relay stations which cost about $5,000 each, noted FCC Commissioner Ajit Pai.
In a notice of proposed rulemaking also adopted today, the FCC is seeking input on additional ways of reducing microwave backhaul deployment costs, such as allowing the use of smaller antennas in the 13 GHz band, modifying antenna requirements in the 11 GHz band and giving operators more flexibility to use antennas to resolve interference issues.
Today's order builds on actions to free up microwave spectrum for wireless backhaul adopted a year ago.
Also at today's meeting, the FCC adopted new signal quality rules and signal leakage rules for cable operators. Although 80% of cable systems use digital transmission today, until now those systems were still governed by rules developed in an age of analog transmission, said McDowell, who noted that some rules dated back to 1984 when Beverly Hills Cop was the top movie and the number one song was Prince's "When Doves Cry."