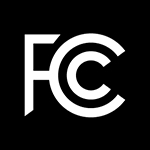 The FCC's moves aimed at supporting telecommunications services during the COVID-19 pandemic continue with a temporary change in rules for the high-cost Universal Service Fund (USF). The change targets competitive eligible telecommunications carriers (CETCs), who primarily are mobile wireless providers serving rural areas with high costs of providing service.
USF COVID-19 Changes
In normal times, some CETCs are only allowed to use funding in specific areas. But the FCC this week said that those CETCs will be able temporarily to use the funding in any designated service areas of an affiliated ETC. The FCC explains this change as competitive ETCs now having "the flexibility to use such support for the provision, maintenance, and upgrading of facilities and services within any of the designated service areas of an affiliated ETC (e.g., where several ETCs share a common holding company), regardless of whether those areas span more than one state."
The USF COVID-19 wavier extends to June 30, when the FCC will evaluate whether an extension is necessary. No other obligation of high-cost recipients is changed under the order.
"We must provide companies with flexibility to meet the fast-changing needs in their communities during this crisis," FCC Chairman Ajit Pai said in a press release about the USF COVID-19 changes. "With this waiver, we give these carriers the ability to adjust their deployments as appropriate to the specific needs of the communities they serve. I hope and expect this waiver will allow these carriers to focus their efforts in the areas most in need."
The FCC has taken other steps in reaction to the COVID-19 emergency. In mid-March, The FCC's Wireline Competition Bureau adjusted the Rural Health Care (RHC) and E-Rate programs in an effort to more effectively support telemedicine and remote learning. The rule changes will be in effect until September 30. Earlier in the month, the FCC established the "Keep America Connected" pledge that asks carriers to boost speeds, lower costs, delay disconnects, offer billing relief and offer free WiFi. The commission also temporarily waived some Lifeline program rules.