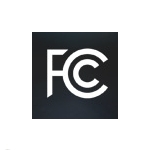 The FCC has received challenges from about 180 entities that have stated that they provide broadband at speeds of at least 25 Mbps downstream and 3 Mbps upstream, along with voice service, to at least part of census blocks that were on the commission's preliminary list of areas eligible for the RDOF (Rural Digital Opportunity Fund) reverse auction scheduled to start in October.
According to data compiled by broadband engineering and consulting firm Cooperative Network Services LLC (CNS), 10 entities, primarily wireless internet service providers (WISPs), have each submitted challenges for 10,000 census blocks or more.
Cooperative Network Services created an interactive map of RDOF challenges that includes 280,000 census blocks, but the company cautions that there likely are more. As Paul Solsrud, product manager for the company, noted in an email to Telecompetitor, "There are still a fair number of blocks that simply were not identified in the challenge documents or were in a . . . format [that would require] a lot of manual entry."
There are about 11 million census blocks in the U.S.
RDOF Eligible Area Challenges
Eight of the top 10 RDOF eligible area challenges came from WISPs. The remaining two were from broadband providers that primarily use wireline infrastructure — Frontier and Consolidated Telecommunications.
We reported recently that Frontier had filed challenges for 16,000 census blocks, where the company said it had deployed 25/3 Mbps service since December 2018 – the date of the data the FCC used to create the preliminary eligibility list.
The National Rural Electric Cooperative Association and the Wireless Internet Service Providers Association had questioned Frontier's ability to make so many deployments over the past 16 months, particularly considering that the company recently filed for bankruptcy and was not able to meet its December 2019 broadband deployment requirements for areas where the company was awarded funding through the Connect America Fund program for broadband build-outs.
Frontier's challenge was only the sixth largest received by the FCC, however, according to Cooperative Network Services' compilation. Five WISPs exceeded the number of census blocks that Frontier challenged.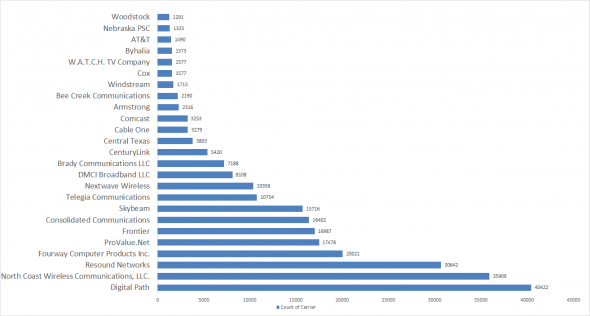 The top challenger was Digital Path, which challenged more than 40,000 census blocks, followed by North Coast Wireless Communications LLC (over 30,000) and Resound Networks (over 20,000). These companies and all other challengers in the top 10 aside from Frontier and Consolidated are WISPs.
Fixed wireless broadband can be deployed more quickly than wireline broadband solutions based on fiber-to-the-home or fiber-to-the-node, so perhaps it's not surprising to see so many WISP challengers. As Solsrud noted, some of the WISPs may already have served the challenged census blocks with broadband only and may have added voice service since the end of 2018, thereby moving the blocks from the eligible to ineligible category.
Another possibility is that the providers previously offered broadband and voice in these areas, but the broadband speeds were below 25/3 Mbps and have since been upgraded. It's worth noting, though, that some of the WISP challengers advertise speeds below 25/3 Mbps on their websites, including some that don't mention 25/3 Mbps service.
Of course, the same issue that we raised regarding Frontier's challenge also may apply to some of the WISPs. They are only required to offer 25/3 Mbps and voice service to a single location in a census block for that census block to be considered "served" and therefore ineligible for inclusion in the RDOF auction.
It's a major problem with FCC broadband availability data and one that the commission has taken steps to address for the future. In the meantime, the commission will now have to grapple with what to do about the 180 or so challenges that it received.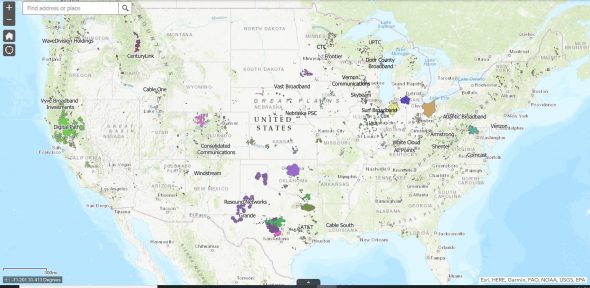 What Will the FCC Do?
According to Solsrud, the FCC did not require a unified approach for submitting RDOF eligible area challenges.
"I think the FCC may want to consider a challenge portal that would require providers to upload the proper data in a more easily managed/verified format," he commented.
He listed a range of data challenges that the commission faces, including:
Scanned PDFs with no easy way to extract data
PDFs that include both returned blocks and challenged blocks in the same document (AT&T provided a list of 3,579 blocks that they don't plan to build to, and "returned them.")
PDFs that don't convert well to spreadsheets
Submissions of census block group IDs instead of census blocks
No block ID submissions, only language that suggests they updated their most recent 477 data to reflect the challenged blocks
Several carriers reported on behalf of other entities, making duplications hard to track
Several challengers sent multiple updated/changed lists of blocks after they submitted their initial comments, which has the potential for errors
Some block IDs did not seem to be official blocks IDs
Despite the COVID-19 pandemic, the FCC has not delayed the RDOF auction start date – not yet at least. In light of all the RDOF eligible area challenges, a delay would now seem likely.