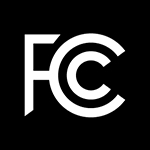 The FCC said today that it is ready to authorize rural broadband funding for five entities through the Connect America Fund CAF II program. If final authorization is obtained, the majority of the funding will go to fixed wireless provider Wisper ISP for deployments in Arkansas, Illinois, Indiana, Kansas, Missouri and Oklahoma. Wisper ISP was the second biggest winner in the CAF II auction, winning a total of $220 million in the auction.
Also among the five entities is satellite broadband provider Hughes Network Systems, which will receive $7 million that will go toward providing service in rural New York state, assuming final authorization is obtained. While most funding decisions through the CAF program were made at the federal level, the FCC made an exception for New York, which already had a state-level rural broadband funding program in place at the time plans were being formulated for CAF II.
The other three entities that the FCC is ready to authorize are Mountain West Technologies Corporation for deployments in Wyoming, Red Spectrum Communications for Idaho deployments and Westfield Gas and Electric Light Department, which won funding for Massachusetts.
CAF II Ready to Authorize
The FCC announces that it is ready to authorize CAF II funding when the commission has reviewed and approved an entity's long-form application. Final authorization is granted after an entity submits appropriate letters of credit and bankruptcy opinion letters.
The Connect America Fund CAF II auction awarded funding for parts of states in which the incumbent local carrier is one of the nation's larger carriers, known as price cap carriers. Those carriers were offered funding to deploy service to rural areas of their local service territories lacking broadband, with funding calculated based on a cost model. Most carriers accepted most of the funding they were offered but some declined support, at least for some states. Funding for those areas, as well as extremely high cost areas, was awarded through a reverse auction, with support going to the entity that offered to deploy service for the lowest level of support. A weighting system favored bids to provide service at higher speeds or with lower latency.
Telecompetitor profiled CAF II winner Wisper ISP in a previous post.
Details about the award to Hughes can be found in this FCC document. Additional information about the other four entities to which the FCC is ready to authorize funding can be found in this public notice and on this list.