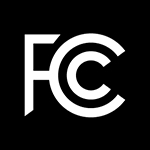 The FCC said this week that it is ready to authorize CAF II funding for Viasat, which was one of the largest winners in the auction, for broadband deployments in 15 states. Also ready for funding authorization are Cherokee Telephone Company, which won Connect America (CAF) funding for parts of Oklahoma, and Horry Telephone Cooperative, which won funding for South Carolina.
A company is considered "ready" for authorization when the FCC has reviewed and approved the company's long-form application. Final authorization is given after the company obtains an appropriate letter of credit and a bankruptcy code opinion letter. The companies on this week's "ready to authorize" list have until October 15 to submit those documents.
Ready to Authorize CAF II Funding
The CAF II auction awarded funding to bring broadband to certain unserved areas using a reverse auction process. Winners were those entities that bid to provide service at the lowest level of support. Bids were weighted to favor companies that offered to deliver service at higher speeds and with lower latency. Viasat won $122.5 million to be awarded over 10 years through this process.
This week's "ready to authorize" list shows 15 states for which Viasat won funding, including:
Arizona
California
Colorado
Florida
Georgia
Idaho
Kentucky
Louisiana
Maine
New Mexico
Utah
Washington
West Virginia
Wisconsin
Wyoming
The FCC has issued multiple "ready to authorize" lists, as well as multiple lists of companies receiving final authorization since the CAF II auction concluded last year. Authorization has now been made on the majority of the $1.488 billion won in the auction.