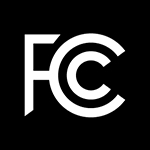 The FCC is proposing major changes to the USF Lifeline program, including imposing a cap on the program, which has disbursed as much as $2.1 billion in a year to cover some or all of the cost of broadband and/or voice service for low-income households. The proposal comes in a notice of proposed rulemaking on which the commission will vote next month.
The NPRM does not recommend a specific USF Lifeline cap, but instead seeks input on how a cap might be established, FCC officials explained on a conference call with reporters today.
The proposal also recommends eliminating Lifeline support for service providers that do not have their own voice and broadband facilities. According to a fact sheet, it also seeks to confirm that states, rather than the federal government, are responsible for approving service providers who can participate in the Lifeline program. And it seeks comment on how to improve the verification and recertification process for households eligible to receive Lifeline funding.
Officials on today's press call said the FCC still plans to create a nationwide eligibility database but did not move forward with previously established plans for that database out of concerns about the cost of those plans. They also noted that the FCC would work with states in establishing the database.
Some network operators have minimized participation in the Lifeline program pending the establishment of the eligibility database out of concerns about penalties for providing Lifeline service to ineligible users.
The FCC also will vote on several orders that aim to reduce Lifeline program waste by, for example, preventing Lifeline funding to be used for "premium Wi-Fi" services that do not work in a customer's home or support mobile service. Officials declined to estimate how much money such a change would save.
USF Lifeline Cap
The idea of a USF Lifeline cap has been a contentious one at the FCC. Democratic commissioners traditionally have opposed a cap, perhaps because a cap in the low $2 billion-range would cover only half of eligible recipients, according to government estimates.
With Republicans, who favor a program cap, now representing the majority of the five-member commission, it would appear that a cap will be adopted – although the NPRM is just the first step.
A key question will be how to enforce a cap. The commission will need to establish a method for cutting back on disbursements during an individual year when those disbursements are on a path to exceed the budget.
At least one public interest group – the Benton Foundation – has expressed concerns about proposed Lifeline program changes. In a statement, Benton Executive Director Adrianne B. Furniss said the proposal "turns America's back on our commitment, enshrined in law, to make sure world-class telecommunications are available and affordable for all. By nick and hack, [FCC Chairman Ajit] Pai is gutting the only Universal Service Fund program that directly benefits consumers instead of carriers. His changes will mean fewer low-income households are served by fewer competitive options."
FCC officials today said the recommendation to eliminate Lifeline support for resellers was made in response to input from facilities-based service providers, who said they would be better able to invest in their networks if resellers were exempted from the program.