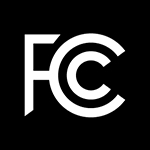 A proposed  Lifeline Order and Further Notice of Proposed Rulemaking (FNPRM) circulating within the FCC would impose stricter Lifeline program rules, but doesn't deal with several other issues that are on the table, including whether to cap the program budget.
The Lifeline program provides a $9.25 discount per month on broadband and phone services for low-income consumers. One focus of the order attempts to prevent deceased people from getting Lifeline benefits.
The order and FNPRM propose reforming enrollment, reimbursement and other processes and practices, including:
Preventing carriers from enrolling, or claiming reimbursement for, a prospective subscriber if the National Lifeline Accountability Database (NLAD) or National Verifier cannot verify the identity of the subscriber as living, unless the subscriber produces documentation demonstrating identity.
Preventing participating carriers from paying commissions to employees or sales agents based on the number of consumers who apply for or are enrolled in the Lifeline program.
Requiring participating carriers' employees or sales agents involved in enrollment to register with the Universal Service Administrative Company (USAC), the administrator of the Lifeline program, before accessing USAC's Lifeline systems and databases.
Requiring carriers to collect eligibility documentation from the subscriber at the time of recertification for program eligibility if the subscriber's eligibility was previously verified through a state or federal eligibility or income database and the subscriber's eligibility can no longer be verified through that same database or another eligibility database.
Increasing transparency with states to improve oversight of the Lifeline program, including by directing USAC to share information regarding suspicious activity with state officials.
Attempting to better identify potential FCC rule violations via carrier audits.
Return authority for designating carriers to participate in the Lifeline program to  the states.
The latter item could be bad news for some carriers, if adopted, as it is more complicated to work with 50 individual states and their procedures, rather than having a single set of procedures nationwide.
The order does not address 2017 proposals to cap the program, limit the program to facilities-based carriers – which would exclude wireless resellers — or establish a mandatory contribution by subscribers. Those proposals still are pending.
A petition, filed by the CTIA and others, that seeks a delay in minimum service standards set to take place on December 1 also was not addressed and remains pending. The comment cycle on the petition closed last week.
This is not the first time the FCC has addressed chicanery in the Lifeline program. Last October, the agency proposed a fine of $63,465,500 against the American Broadband and Telecommunications Company, a wireless reseller in Ohio. The firm was accused of repeated, systematic and large-scale violation of the Lifeline rules.