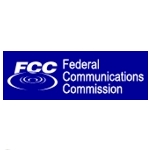 The universal service fund (USF) has a legacy of bringing phone service to all parts of the country. The shift to wireless and broadband/IP as primary means for communication is putting strains on this support system, as more consumers leave traditional TDM voice service behind for these newer, more convenient technologies. In fact, USF is reaching a breaking point and must be reformed.
The FCC is circulating some ideas concerning this reform. The mission of USF looks to be changing to a support system to enable universal broadband, rather than universal phone service. "The draft National Broadband Plan creates a path to ensure that, regardless of where individuals live, they will have access to broadband service by 2020.  Doing so requires a transition away from the 20th century programs designed to promote universal voice service to a new, reformed program that is designed to promote universal access to broadband," says FCC official Rebekah Goodheart in a FCC blog post.
The FCC is drafting a national broadband plan, due March 17th, which intends to propose several USF reforms. A stated goal of the plan is to provide access to broadband for more than 99% of American homes by 2020. Key ideas that they are circulating include:
Transition to a new Connect America Fund to extend broadband where it is not available now and to support ongoing service in those areas where it is uneconomic to provide service without governmental support – meaning that the total costs to deploy and provide broadband service exceed the total revenues derived from that broadband-capable network.  Funding will be provided on a technology-neutral basis and open to any entity that can satisfy the thresholds established by the FCC.
Create a new, targeted Mobility Fund to ensure that everyone in the country has access to 3G wireless services.  Some states are significantly lagging behind the national average for 3G coverage.  The Mobility Fund would provide a targeted subsidy in such areas to bring those states up to the national average.
Reform intercarrier compensation to gradually phase out per-minute charges, while providing carriers with the opportunity for adequate cost recovery from customers, and, where necessary, from the Connect America Fund.  Adopt interim rules to address arbitrage.
Needless to say, the competitive implications are tremendous. The multibillion dollar USF has historically been dominated by incumbent local exchange carriers (ILECs) – local telephone companies. But language like "… open to any entity that can satisfy the thresholds established by the FCC …," and "… Mobility Fund would provide a targeted subsidy in such areas …" suggest that will change. Not to mention that intercarrier compensation is also on the docket.
It all adds up to some potentially sweeping change on the horizon – change that will challenge incumbents to adapt more so than they already have.