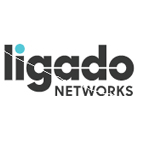 The FCC is considering a proposal from commission chairman Ajit Pai that would allow Ligado to build a nationwide Internet of Things network using spectrum originally held by satellite operators. Ligado is the company that emerged from the bankruptcy of LightSquared, a company that originally intended to build a 4G mobile network using the spectrum, but which was unable to do so after initial testing found that the service would interfere with global positioning systems.
The proposed IoT network would not face the same problems because it would operate at much lower power levels in comparison with what LightSquared had planned, notes an FCC press release.
FCC Ligado Proposal
Ligado has proposed to reduce the power levels of its base stations from 32 dBW to 9.8 dBW – a reduction of 99.3%, according to the release. In addition, the company has committed to create a 23 MHz guard band using a portion of its licensed spectrum to separate the company's transmissions from those of radio navigation-satellite service allocation.
Ligado's latest proposal calls for the company to use only spectrum between 1526-1536 MHz, between 1627.5-1637.5 MHz and between 1646.5-1656.5 MHz for its terrestrial network. The company also committed to reporting its base station locations and technical operating parameters to potentially impacted government and industry stakeholders before commencing operations and to continuously monitoring transmit power of its base stations. Ligado also said it would comply with procedures for responding to credible reports of interference, including rapid shutdown of operations where warranted.
"[B]ased on the painstaking technical analysis done by our expert staff, I am convinced that the conditions outlined in this draft order would permit Ligado to move forward without causing harmful interference," said Pai in the FCC Ligado proposal press release.
Pai also argued that the proposal would "make more efficient use of underused spectrum and promote the deployment of 5G and Internet of Things services."
A Turbulent History
Ten years ago, LightSquared revealed plans for a 4G network that would provide wholesale services to other network operators using a combination of satellite and terrestrial technology. But those plans were disrupted when users of global positioning services such as precision agriculture providers found that the service interfered with their operations. The FCC responded by suspending LightSquared's ancillary terrestrial component authority.
That drove the company to file bankruptcy, but it later re-emerged under the new name Ligado.
Some industry observers had speculated that Ligado would sell its spectrum, perhaps to Verizon. But today's news suggests the company has bigger plans – and with the FCC's endorsement, it appears likely that Ligado, which already has been offering private IoT networks, will move ahead with those plans.