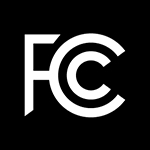 The FCC is getting set to free up as much as 194 MHz of unused spectrum in the educational broadband service (EBS) band, primarily in rural areas. The EBS spectrum is in the 2.5 GHz band and potentially could support fixed wireless broadband service, although a FCC press release does not mention that but instead calls the band "prime spectrum for next generation mobile operations, including 5G."
A notice of proposed rulemaking (NPRM) adopted at today's monthly FCC meeting proposes using a competitive bidding process to award licenses for areas where the EBS spectrum is not in use.
EBS spectrum
The EBS spectrum band includes spectrum between 2496 and 2690 MHz – a band that traditionally has been used for educational purposes. Qualified entities years ago obtained licenses at no charge for educational purposes and were allowed to lease unused portions of their license areas to commercial entities, which many of them have done.
According to an FCC press release, the spectrum currently lies fallow in approximately half the U.S., primarily in rural areas. The release also notes that the EBS band is "the single largest band of contiguous spectrum below 3 gigahertz."
One controversial aspect of the NPRM adopted today is whether to open up three windows for various entities to acquire EBS spectrum prior to the competitive bidding process:
A window for existing licensees to expand their service to county boundaries
A window for tribal nations located in rural areas to acquire licenses
A window for educational entities that do not currently hold EBS licenses to acquire licenses
FCC Commissioner Michael O'Rielly at today's FCC meeting argued that if the windows were adopted, educational entities could acquire new licenses "free or on the cheap" that they could immediately lease to commercial providers.
"Why would we enrich such middlemen?" asked O'Rielly, who estimated that approximately 2,000 of 2.190 current EBS licenses are leased, at least in part, to commercial providers.
Sprint, for example, has used EBS band spectrum to support high-performance user interface technology (HPUE) to enhance indoor performance for wireless customers.
Although the FCC press release did not mention the possibility of using EBS spectrum for fixed wireless, some WISPs already use 2.5 GHz spectrum for that purpose.
Whether EBS band spectrum ultimately is used for fixed or mobile broadband could depend, in large part, on the size of the license areas that the FCC establishes and the duration of those licenses – issues that are currently being debated with regard to spectrum in the CBRS band.