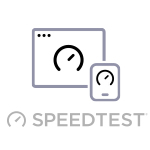 The FCC will vote later this month on broadband speed testing procedures for recipients of Universal Service Fund (USF) support, said FCC Chairman Ajit Pai in a blog post. Pai said he had circulated a draft of USF broadband speed testing requirements to the other FCC commissioners in preparation for a vote at the October FCC monthly meeting.
USF Broadband Speed Testing
Pai noted that the FCC has been reviewing testing procedures for several months aimed at ensuring that USF recipients deliver broadband at the speeds they are required to deliver as a condition for receiving USF support. He said the proposed performance measurement procedures strike "the right balance."
"On one hand, we want to make sure that subscribers are getting the quality of service that they have been promised and our rules require," Pai wrote. "On the other, we also want to make sure that our testing procedures don't impose unnecessary burdens on small carriers located in hard-to-serve areas that often face unique challenges."
He didn't provide many details on the speed test procedures and the draft order is not yet available publicly, but he did note that the proposed requirements would change testing implementation dates so that those dates are more closely aligned with when a carrier has its first mandatory build-out obligations.
He also noted that the speed test procedures call for a pre-testing period aimed at enabling carriers to ensure that their testing systems are performing correctly before testing begins.
Speed testing could become increasingly important as companies that won funding through the Connect America Fund CAF II auction begin their buildouts, as some companies gained a bidding advantage by committing to provide higher-speed service.
The commission also has proposed using a similar weighting system for the Rural Digital Opportunity Fund, which would replace the USF high-cost program for price cap carrier territories.
Also at the October monthly commission meeting the FCC will vote on a declaratory ruling stating that states cannot charge a higher 9-1-1 fee for customers who use VoIP service than they do for customers who use traditional phone service.