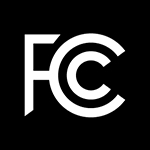 The FCC said today that it will vote later this month on rules for the Rural Digital Opportunity Fund (RDOF). The rules call for as much as $20.4 billion in rural broadband funding to be made available via reverse auction in two phases.
The majority of the funding ($16 billion) would be awarded in the first phase, which would target areas where broadband at speeds of least 25/3 Mbps is not available to any location, based on FCC data gathered through Form 477, explained FCC officials on a call with reporters today. The remainder of the funding would be awarded at a later date based on new data that the FCC will be collecting from service providers.
Service providers winning funding through the reverse auction process will be required to deploy service at speeds of at least 25/3 Mbps and will receive their winnings over a 10-year period. A reverse auction is designed to award funding to the provider that offers to deploy service for the lowest level of government support.
Proposed auction plans call for a weighting system to be used to prioritize bids to provide service at higher speeds and with lower latency. The weighting system proposed today is a bit different from what was originally outlined in a notice of proposed rulemaking adopted in August.
Initially the commission proposed three speed tiers – a baseline tier of 25/3 Mbps, an "above baseline" tier of 100/20 Mbps and a gigabit tier of 1 Gbps/500 Mbps. The weighting factor for the tiers were 50, 25 and 0, respectively.
The new rules proposed by the commission call for an additional 50/5 Mbps tier that would have a weighting factor of 20, and the weighting factor for the 100/20 Mbps tier would increase to 35. (Anyone wishing to understand the weighting factor more deeply is advised to check out this Telecompetitor post about the Connect America Fund CAF II auction, which used a similar weighting system.)
The senior officials on today's call provided some additional details about the areas that would be eligible for auction. They noted that areas where the incumbent price cap carrier accepted CAF funding offered to the carrier based on an FCC model could in some cases be eligible for new funding if the carrier only deployed 10/1 Mbps service. However, areas won in the CAF II auction by providers that committed only to provide 10/1 Mbps service would not be eligible for the RDOF auction. As the officials noted, only a small portion of CAF II auction funding went toward 10/1 Mbps deployments.
How Form 477 Flaws Impact RDOF Plans
The plan to award the majority of the RDOF funding based on Form 477 data generated some controversy when it was initially suggested because that data has come under attack from a wide range of parties who argue that it overestimates broadband availability. The reason is that an entire census block is considered to be served even if only one location has broadband available to it.
Officials on today's call justified the decision to use the Form 477 data to identify areas totally lacking broadband for the Phase 1 auction on the grounds that no one has argued the accuracy of that portion of the data. But another issue is why so much of the total funding is earmarked for the first funding round, as the commission apparently has no way of estimating how many locations considered to be served are instead unserved.
The FCC officials said the commission believes that roughly six million locations will be targeted in Phase 1, but no one seems to have an estimate of the number of locations that will be eligible for Phase 2. Accordingly, the decision to award the majority of funding in Phase 1 appears to have been motivated primarily by a desire to get results quickly rather than by a desire to make sure the job is done completely.