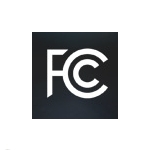 Acting FCC Chairwoman Mignon Clyburn said yesterday that she has circulated the draft of an order aimed at resolving problems with calls not being completed to rural areas.  "The Order will enhance the FCC's ability to investigate and crack down on this problem while also taking immediate steps that will improve the performance of long-distance calls to rural America," said Clyburn.
The draft has not been made public and could change, based on input from other FCC stakeholders. But as currently written it would take three key actions, an FCC official told Telecompetitor.
First the order would prevent carriers from sending a ringing signal before calls are completed. This has been a particularly vexing problem because when callers hear a ringing signal they believe a call has been completed and therefore are unlikely to report it as an incompleted call.
Second the order would move forward on data collection and reporting plans outlined in a notice of proposed rulemaking issued back in February.  That NPRM proposed requiring facilities-based originating long-distance providers with at least 100,000 customers to track on a monthly basis the call answer rate for each rural operating company to which 100 or more calls were attempted during the month.
There would be an exemption to this requirement, however, and that's the third element of the draft. Carriers would not have to report call completion data if calls are handled by no more than two other carriers, the FCC official said. In addition, data retention requirements for those carriers would be for shorter periods of time.
Telecompetitor has reported on rural call completion problems since they first came to public attention several years ago. Some rural carriers argue that some long-distance providers or least cost routers that handle calls for those providers are deliberately failing to complete calls to rural areas to avoid paying per-minute termination charges to rural carriers on calls to customers of those carriers.
The FCC previously said carriers are required to complete such calls and even received a settlement of nearly a million dollars from Level3 involving calls not going through to rural areas.  But rural network operators continue to report problems  and have argued that rural residents' lives are at risk if calls cannot be completed to them.