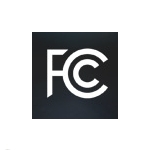 The FCC is planning two workshops for December focusing on the transition from the public switched telephone network (PSTN) to new technologies.
The first workshop, scheduled for the morning of Tuesday, December 6, will focus on "obstacles and opportunities the transition may create regarding public safety, accessibility and ubiquitous service" and "attempt to identify and evaluate the types of non-carrier stranded assets (such as alarm monitoring systems) that would be left after the transition," the FCC said in a recent press release.
The second workshop, scheduled for the morning and afternoon of December 14, will examine "a wide array of economic, technological, and policy issues that need to be addressed as consumer choose to subscribe to, and rely on, new technologies and services."
Transition to IP
Virtually all carriers agree that voice communications should and will eventually become just another traffic stream on an all-IP network, thereby enhancing network efficiency and enabling more sophisticated services. But before that can happen, many issues must be resolved—and based on what the FCC has outlined for the workshops it seems to have done a good job of identifying the major issues.
AT&T has been quite aggressive in promoting efforts to phase out the PSTN. In January 2010,  the company noted that subscribership to plain old telephone service (POTS) was declining and that "every customer who abandons this service raises the average cost-per-line to serve the remaining customers. With an outdated product, falling revenues, and rising costs, the POTS business is unsustainable for the long run. Yet a web of federal and state regulations has the cumulative effect of prolonging, unnecessarily, the life of POTS and the PSTN."
The FCC has taken the first step toward phasing out POTS in the Universal Service reform order adopted late last month. In the order, the FCC calls for transitioning today's voice-focused Universal Service program to focus instead on data and phasing out support for voice-only networks—a plan first envisioned in the National Broadband Plan released in March 2010.
Most carriers now have built out broadband networks capable of also carrying voice in VoIP format—and the Universal Service reforms adopted last month aim to make broadband available to those households that do not have it yet. But traditional carriers have been relatively slow in adopting VoIP—and in rural areas, those telcos have had a strong disincentive to adopting VoIP. Small rural carriers are concerned that if they do so, they could potentially lose an important revenue stream—the per-minute access charges that they collect on long-distance calls to and from their customers.

Impact on ICC/Access Revenue
Recognizing that the access charge system is an outmoded one, the FCC now plans to phase out the current ICC system and replace some of the lost revenues with an access charge recovery mechanism. But that process is scheduled to phase in over a period of years. In the meantime, the commission has said that carriers must negotiate IP interconnection agreements in good faith with one another.
Competitive carriers undoubtedly will expect those agreements to be at lower rates than they pay now for interconnection with the PSTN, giving rural carriers another reason not to convert from POTS—at least not until the traditional access charge system is phased out.


Even if a carrier makes the decision to migrate wholeheartedly to VoIP, there are still numerous other issues with which to contend. Currently only about two-thirds of consumers subscribe to broadband, even when it is available to them—and carriers often do not move a customer off of traditional POTS infrastructure unless the customer subscribes to broadband. Unless and until more customers who can get broadband decide to take it, it could be difficult to justify the cost of moving them to DSL or fiber infrastructure.
And so far we've only talked about the impact of the PSTN phase-out on regular voice service. But as the FCC workshop agenda reminds us, the phase-out also had broader implications. For example, the commission's Public Safety and Homeland Security Bureau estimates that it would cost between $1.44 billion and $2.68 billion over 10 years to upgrade the nation's 911 infrastructure to a next-generation system supporting IP communications—a move that would, however, enable people to send text messages and video to 911 operators.
Date Certain?
One person who has been looking closely at PSTN phase-out issues is telecom industry Tom Evslin, who is now a member of the FCC's technical advisory committee. Evslin argues that the government needs to lead on this issue and that to do so it will have to set a PSTN shut-off date. The big question is when that date should be.
One thing the Genachowski FCC has done well is to bring stakeholders together to attempt to gain something approaching consensus on important telecom industry issues. Hopefully the December FCC workshops will begin that process for the complicated issue of a PSTN phase-out.