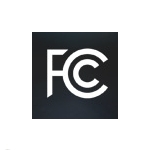 The FCC today said it will re-launch its voluntary nationwide broadband speed tests beginning in March. This time around, the FCC said it is expanding the study to include "more technologies, extending the study into new regions of the country and planning to publish more kinds of data." The commission said it plans to issue two reports based on these findings during 2012.
When the FCC conducted similar tests in 2011, it was able to gain information about broadband service providers representing 86% of all residential wireline broadband consumers in the U.S. That time around, the FCC said it had "thousands" of volunteers.
Based on information gathered from last year's tests, the FCC determined that, by and large, service providers are delivering the broadband speeds that they advertise. Some weeks later, the commission also credited the test data for driving significant performance improvements from one of the companies whose service was tested—Cablevision.
Last year's tests were conducted via an interactive website. But this time around a different methodology is planned. Participants will receive a free wireless router to be provided by the FCC's contractor SamKnows. The router will be programmed to measure the speed and performance of the participants' broadband connections. Those interested in volunteering are invited to sign up at a speed test website.
The announcement doesn't say, but presumably the free wireless routers are being given only temporarily. Hopefully SamKnows has a plan in mind for ensuring that they are safely returned.
Some industry observers groused about the amount of money that was spent on the initial speed tests. I'm sure many of us would be even less happy if taxpayers were forced to foot the bill for unreturned test routers.