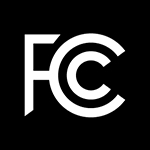 Despite a 2014 appeals court ruling to the contrary, Net Neutrality and Title II broadband are not like "love and marriage" in the vintage song: you can have one without the other – at least that's what the FCC is hoping.
When FCC Chairman Ajit Pai yesterday took the first step towards re-classifying broadband as a lightly regulated Title I information service and reversing an internet conduct standard put in place under the previous FCC administration, it appeared that he hoped to eliminate the Net Neutrality rules also adopted under that administration. But according to FCC officials who briefed reporters on FCC plans today, that's not necessarily true.
Net Neutrality and Title II Broadband
The commission today released a draft of the notice of proposed rulemaking that Pai previewed  yesterday and while the NPRM does indeed propose to reclassify broadband and eliminate the existing internet conduct standard that prohibits "current or future practices that cause the type of harms [the commission's] rules are intended to address," it also seeks comment on whether to keep, modify or eliminate specific "bright line" rules, more commonly known as Net Neutrality or Open Internet rules. Those rules, currently in place, prevent broadband providers from blocking or throttling certain types of traffic and from offering paid prioritization, while requiring them to disclose network management practices.
Officials on today's call said the commission believes it could impose one or more of those rules even if broadband is classified as Title I information service. A 2014 appeals court decision suggested otherwise, which is what triggered the previous FCC administration to classify broadband as a more heavily regulated Title II communications service. But officials said today that they believe that decision was wrong. The draft NPRM suggests the FCC might indeed have the authority to impose Net Neutrality rules through specific sections of the 1996 Communications Act and seeks comment on that possibility.
Other elements of the draft NPRM released today include:
Reclassifying mobile broadband internet access as a private mobile service rather than a commercial mobile service
Returning authority to the Federal Trade Commission to police internet providers' broadband privacy practices
Conducting a cost-benefit analysis of the impact of continuing to treat broadband as a Title II service
The FCC is scheduled to vote on the NPRM next month.