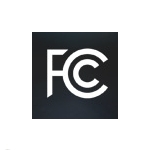 The number of multichannel video programming subscribers in the U.S. registered its first-ever full-year decline in 2013, dropping from 101 million to 100.9 million, according to an FCC annual report to Congress. The decline in pay-TV subscribers was felt entirely by traditional cable MSO multichannel video programming distributors (MVPDs).
The number of U.S. cable MSO MPVD subscribers fell from 56.4 million to 54.4 million as of year-end 2013, according to the FCC's "Annual Assessment of the Status of Competition in the Market for the Delivery of Video Programming."
In contrast, the number of direct broadcast satellite (DBS) MVPD subscribers rose slightly, from 34.1 million to 34.2 million. Telco MVPD subscribers rose more substantially, increasing from 9.9 million to 11.3 million, the FCC highlights.
MVPDs have been raising prices for video services, the FCC also points out. Some data suggest that MVPD price increases may not be keeping up with rising programming expenses, however. "Data for 2013 show that MVPD programming expenses as a percent of MVPD video revenue were 44.6 percent," according to the report.
In addition to MVPDs, the FCC's latest report covers developments and strategies being used by broadcast television (TV) stations and online video distributors (OVDs) in 2013. The commission notes that in 2013 MVPDs were responding to growing competition from online video distributors (OVDs) – aka over-the-top (OTT) video delivery providers – by launching similar "TV Everywhere" products and services.
The FCC also highlights growing delivery of video programming across mobile device platforms. "At the end of 2013, most live linear and some on-demand programming was limited to in-home viewing. Recent initiatives include making more video content available, supporting more viewing devices, and offering more viewing options for video programming outside the home," according to the FCC report's executive summary.
Digital Transition
Underlying and fueling changes across the spectrum of providers delivering video programming is the transition from analog to all-digital video programming delivery by many cable MVPDs. Looking "to free up bandwidth for additional services (e.g. more digital channels, more HD channels, more VOD programming, and faster Internet speeds) the "all-digital transition had reached approximately 57 percent of the collective footprints of the top eight cable MVPDs" as of year-end 2013," according to the FCC.
Broadcast TV stations, for example, "have continued to take advantage of digital broadcasting technology to offer improved service to the public." That said, the number of full-power TV stations broadcasting in high-definition (HD) declined from 1,536 (85.7 percent) to 1,517 as of the beginning of 2014. In addition to delivering more video programming, broadcast TV stations are using digital broadcasting technology to deliver more programming to viewers in smaller rural markets "by expanding the availability of the four major networks through digital multicast signals," the FCC notes.
The FCC also highlights the changing nature of TV viewing that continues to occur. This includes growing penetration HD TV sets and digital video recorders (DVRs), which has led consumers to time-shift viewing of video programming. Availability of broadband and mobile devices also continued to expand.
Nearly 95 million (94.7 million) U.S. TV households (81.8 percent) had TV sets capable of receiving and/or displaying digital signals as of year-end 2013. That was up from 85.9 million (75.2 percent) in 2012.
Over 54 million (54.2 million) U.S. TV households (46.8 percent) had DVRs, up from 50.3 million (44.1 percent) in 2012. "In addition, broadcasters are using a variety of mechanisms to respond to consumers' desire to watch video on a time-shifted basis either on television sets or on other screens, including mobile DTV, VOD, online video distribution, and social media."
The number of U.S. households relying solely on over-the-air broadcast services rose slightly in 2013, increasing from 11.2 million in 2012 to 11.4 million in 2014, "although the percentage of all households they represent has remained steady at 9.8 percent."
Broadcast TV station revenues, meanwhile, "appeared to have fallen somewhat in 2013, in part due to decreased political advertising, following a decline from election year 2012, with broadcasters relying chiefly on advertising sales, and, increasingly, retransmission consent fees from MVPDs. Overall, broadcast TV industry revenue fell from $24.6 billion in 2012 to $24.2 billion as of year-end 2013.
Online Video
Turning to OVDs, the FCC found they continued to expand content offerings, both "through original programming and new licensing agreements with traditional content creators." OVDs such as Netflix were investing in their own server farms and content delivery networks, while others were turning to online video programming platform providers, such as Amazon, Apple, Google and Microsoft.
Multi-device video viewing continued to grow in 2013, "becoming increasingly prevalent," the FCC notes. "SNL Kagan estimates that as of 2013, more than 53 million U.S. households watched online programming with at least one Internet-connected device, including computers, game consoles, streaming media players, television sets, and Blu-ray players."
The FCC adds that Adobe Systems found that 12.8 percent of video streams were viewed via smartphones in 4Q 2013 as compared to 7.2 percent in 4Q 2012. An estimated 9.2 percent of video streams were viewed via tablets in 4Q 2013 as compared to 7.3 percent the year prior.
Referencing a report from Sandvine, the FCC adds that OVDs were accounting for a growing percentage of peak-hour Internet traffic. Netflix accounted for 34.2 percent of peak-period downstream Internet traffic in March 2014. That compares with 31.6 percent during 2H 2013.