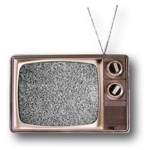 The FCC's Office of Engineering and Technology (OET) has designated Microsoft an administrator of the TV whitespaces database. The July 29 designation calls for Microsoft to develop and operate a TV bands database in its geographic area that will identify unused broadcast TV spectrum, also known as TV white spaces, that can be for wireless broadband in the unlicensed bands (at least for now). Microsoft is the tenth company to be thus designated.
OET awarded the designation despite Microsoft coming late to the party and the filing of two comments opposing the designation. A public notice was issued inviting those interested to file proposals with the FCC on November 25, 2009. Nine companies were designated TV bands database administrators on January 26 this year. Microsoft filed its proposal on April 18, 15 months after a stated deadline.
The Engineers for the Integrity of Broadcast Auxiliary Services Spectrum (EIBASS) opposed the designation for three reasons, which included the late filing, as well as the omission of an entire category of licensed stations operating on UHF channels from its database. OET concluded none were substantial enough to reject Microsoft's proposal.
"Based upon our review of its proposal and the record before us, we are designating Microsoft Corporation as a TV bands database administrator, …," OET chief Julius P. Knapp wrote. "We find that Microsoft has shown that it has the technical expertise to develop and operate a TV bands database." Other designated white space administrators include Spectrum Bridge, Google, Telcordia Technologies and Neustar.
Microsoft must successfully pass an FCC evaluation of its capability as a TV bands database administrator that lasts no less than 45-days before it is permitted to make its database available for use. The TV white spaces band will be used to launch super wi-fi, or white-fi wireless broadband. The IEEE just announced the official standard, 802.22, for the promising wireless broadband technology, which aims to deliver 22 Mbps within a 62 mile range. The white space database aims to help dynamically assign spectrum use to end users who connect to the Internet.