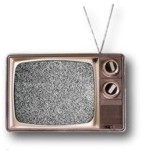 An advisory council to President Obama is likely to recommend further exploration of using spectrum currently in government hands for spectrum sharing, FCC officials said at today's monthly commission meeting. Among spectrum bands under consideration by the President's Council of Advisors on Science and Technology are the 1.7 GHz, 3.5 GHz and 5 Ghz bands, officials said.
Several officials noted that spectrum sharing will be an important policy element, in addition to auctions, in making spectrum available for growing broadband wireless demand. A variety of approaches to spectrum sharing have been suggested, including sharing spectrum on a geographical, temporal and technology basis. On the technology side several options, including cognitive radios, have been suggested . But officials today seemed most interested in pursuing greater use of white spaces technology, which is already in use for sharing vacant TV broadcast spectrum on an unlicensed basis.
"There is little to no federal spectrum to auction," said FCC Commissioner Robert McDowell. "It's not a dead-end but a cul-de-sac." By adopting new approaches such as spectrum sharing, McDowell suggested that, "we will find a way out at some time."
Commissioner Jessica Rosenworcel suggested that policymakers consider offering some type of incentive to government agencies for cooperating in freeing up spectrum for broadband wireless by, for example, efficiently vacating spectrum.
Also at today's meeting, the FCC released the results of broadband speed tests conducted nationwide. And FCC officials demonstrated maps plotting a range of data, including where mobility auctions will be held. Additional material is available at www.fcc.gov/maps.