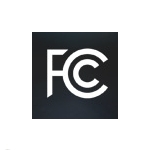 Despite their lukewarm support for the concept of Net Neutrality, AT&T and Comcast are among 21 Open Internet Advisory Committee participants announced by the FCC just prior to the Memorial Day weekend. According to an FCC announcement, the committee's mission is "to track and evaluate the effects of the FCC's Open Internet rules and to provide any recommendations it deems appropriate to the FCC regarding policies and practices related to preserving the open Internet."
The OIAC is tasked with observing market developments regarding Internet openness, including issues addressed in the FCC's Open Internet, or Net Neutrality, rules adopted in late 2010 such as transparency, reasonable network management practices, differences in treatment of fixed and mobile broadband services, specialized services and technical standards. Not surprisingly, both AT&T's representative and Comcast's representative are technologists.
AT&T's representative is Charles Kalmanek, vice president of research and Kevin McElearney, Comcast senior vice president for network engineering, will represent the cable company.
For years, the nation's largest cable companies and telcos fought the imposition of Net Neutrality guidelines and those efforts may have influenced the FCC's eventual adoption of what some considered a fairly mild set of Net Neutrality guidelines. Nevertheless, Verizon continued the fight after guidelines were adopted – and it's quite likely that the only reason AT&T didn't join in was that it was in the middle of trying to gain approval for its merger with T-Mobile, which ultimately failed.
Comcast's participation on the committee is even more ironic, considering that the company several years ago was forced to change its network management practices as a result of a Net Neutrality ruling that was later reversed.
Many other committee participants are academics, including committee chairman Jonathan Zittrain, professor of law and computer science and co-founder of the Berkman Center for Internet and Society at Harvard University, as well as vice chairman David Clark, senior research scientist for the Massachusetts Institute of Technology Computer Science and Artificial Intelligence Laboratory. And representing T-Mobile is Dennis Roberson, vice provost and research professor for the Illinois Institute of Technology. T-Mobile is the only mobile operator represented on the committee – and the only other service provider besides AT&T, Comcast and T-Mobile is Vistabeam, a broadband wireless operator focused on rural areas.
Other participants from the commercial side include some big names – Alcatel-Lucent, Mozilla, Netflix, and The Walt Disney Company – as well as one small company: The co-founder of CloudFlare, a website acceleration company, is also on the committee.
Perhaps the most surprising participant is Union Square Ventures, a venture capital firm that describes its investment focus as "large networks of engaged users, differentiated through user experience, and defensible through network effects." The company's investments include social media companies such as FourSquare, Twitter and Zynga, as well as Boxee, developer of a set-top box for over-the-top video.
Rounding out the committee are representatives of special interest groups such as the National Hispanic Media Coalition and the National Urban League.
You've got to give the current FCC credit for knowing how to draw together a diverse group. The OIAC reminds me a bit of the motley assortments of people that the FCC has pulled together in the past for workshops on topics such as traffic pumping or a potential PSTN sunset.
On both of those occasions, participants were able to get a lively discussion going. And the OIAC's first meeting, expected to take place this summer, is shaping up to provide the same.
Just don't expect any sort of consensus from it.