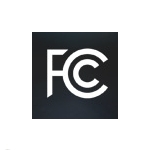 Nearly one quarter of Americans in rural areas lack access to broadband at speeds of 4 Mbps downstream and 1 Mbps upstream, according to a report released today from the FCC. In comparison, only 1.8% of Americans in non-rural areas lack broadband access at the target speed, the report found.
The FCC estimates that approximately 19 million Americans in total — about 6% of the U.S. population or seven million U.S. households — do not have access to broadband.
The commission also noted, however, that service providers have made progress on the broadband availability front. As of June 2010, 26.4% of Americans lacked access to broadband service at speeds of 3 Mbps downstream and 768 kbps upstream, but as of June 2011, that number had declined to 19%. (The commission likely used the 3 Mbps/ 768 kbps speed rather than the 4 Mbps/ 1 Mbps speed in this case because of previous reporting practices.)
The new data came to light in the FCC's Eighth Broadband Progress Report – a report that the commission compiles annually to determine the nation's progress in making broadband available to all Americans. For the third year in a row, the commission made the determination that broadband was not being deployed in a reasonable and timely fashion — and in the report issued today, the commission argued that the deployment gap is unlikely to be closed until Connect America Fund reforms are implemented. "We have to continue striking at the barriers that are keeping Americans offline," argued FCC Chairman Julius Genachowski in a statement.
But two of the five FCC commissioners disagreed with the conclusion about the pace of broadband deployment.
"The private sector deserves credit for what it has been able to accomplish recently when it comes to infrastructure investment," wrote FCC Commissioner Ajit Pai in a dissenting statement, citing a $66 billion telco investment number for 2011.
Also dissenting was FCC Commissioner Robert M. McDowell.

New data source
Traditionally the broadband progress report has been based heavily on data reported by the carriers on Form 477, but in this year's report the commission relied instead on data collected by the FCC and the National Telecommunications and Information Administration as part of the State Broadband Initiative (SBI) Grant Program.
Other interesting findings from this year's report:
More than 80% of U.S. households have broadband access available to them from a cable company, while just under 80% have DSL broadband access availability.
Just under 20% (19.7%) of Americans lacked mobile service at speeds of at least 3 Mbps downstream and 768 kbps upstream as of June 2011—down from 21.4% in June 2010.
Nearly 90% (89.3%) of Americans have broadband available at download speeds of 10 Mbps, while 93.8% have 25 Mbps download speeds available to them.
More than a quarter (26.9%) of Americans have broadband available at download speeds of 100 Mbps.