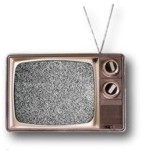 Spectrum Bridge, Google, Telcordia Technologies and Neustar are among nine companies conditionally selected by the Federal Communications Commission last week to serve as white spaces database administrators. That initiative had its genesis in an FCC order released in September that released unused television spectrum for use by other parties—and a dynamic database is critical to tracking and assigning unused spectrum.
White spaces broadband has been labeled next generation Wi-Fi, or 'White-Fi.' It promises to have longer range, faster speed and more reliability over today's ubiquitous Wi-Fi. Since there is some overlap and interference issues with the spectrum, the white space database aims to help dynamically assign spectrum use to end users who connect to the Internet.
Spectrum Bridge was an early enabler of the database technology, participating in several trials involving health care, a smart city and the smart grid. But although the company may have hoped to be appointed the sole white spaces database administrator, the FCC last week said, "We find it is in the public interest to have multiple parties developing business models for this new mechanism."
In the order making the conditional appointments, the FCC suggested that the dynamic database concept could have relevance beyond TV white spaces spectrum. "The value of this exercise extends beyond databases for the TV bands, as the Commission is also considering employing similar database approaches in other spectrum bands," the FCC wrote.
The FCC said it was making the new appointments conditionally because some requirements for the database administrator changed after the applicants made their filings. The commission also will require the administrators to participate in a series of mandatory workshops to address implementation issues and to ensure consistency and compliance. Additionally, each database administrator will be required to demonstrate that it is using robust security features and will be subject to a trial period of at least 45 days before it is allowed to be made available for actual use by TV bands devices.