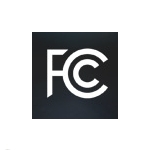 The FCC plans to vote later this month on a proposal that would prohibit two or more separately owned top four broadcast stations in the same market from jointly negotiating retransmission consent agreements, senior FCC officials said today.
That could be good news for video service providers including cable companies and telephone companies that offer video, who have complained that such negotiations give the stations an unfair advantage.
The commission also will ask for comment on whether to eliminate rules about out-of-market network coverage. Those rules prevent video providers from obtaining major network content from stations outside a local broadcast market.
This also could be good news for video providers who have argued that rules such as these are anti-competitive and have contributed to steeply climbing programming costs.
"FCC Chairman Wheeler deserves high praise for addressing the broken retransmission consent market and moving to correct one of its most serious flaws – the collusion practiced by dozens of TV station owners, who are supposed to be competing with one another," said Matthew M. Polka, CEO of the American Cable Association, which represents small cable operators.
"Adoption of Chairman Wheeler's proposed order would represent a victory not only for fair competition but also for millions of consumers who are being victimized by TV station conglomerates, which have the perverse idea that collusion is somehow consistent with their legal charter to bargain in good faith."
The FCC action will take the form of an order and a further notice of proposed rulemaking, FCC officials said.