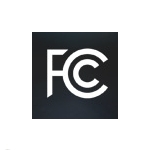 Rural telcos that have seen their Universal Service support reduced as a result of new policies implemented by the FCC could find it at least somewhat easier to obtain a waiver as the result of an order adopted by the commission last week. In the order, the FCC also relaxed certain financial reporting requirements for privately held rate-of-return carriers.
Waiver request changes
Earlier this year the FCC adopted caps on Universal Service high-cost loop support, which are calculated by using regression analysis and have come under fire from rural carriers, who argue that the methodology is unpredictable.  Initially about one-sixth of rural carriers saw their support decrease as a result of the reforms, which went into effect this summer.
The FCC invited carriers who believed their support had been reduced inappropriately to file waiver requests. But rural carrier groups argued that the waiver request was onerous, pointing to costly filing fees as well as a requirement that telcos demonstrate that customers were in danger of losing voice but not broadband service as a result of the reduction in support.
Last week's order gives the telcos at least two of the things that they asked for. The commission issued a blanket waiver of the filing fee for carriers seeking a waiver of the high-cost loop support benchmark rule. In addition, the commission said it would consider the impact of support reductions on broadband as well as voice service and would consider the impact on customers of a substantial price increase as well as the total loss of service.
"We now clarify that the commission will consider the impact of reforms not only on voice service alone, but also on continued operation of a broadband-capable network and the effect on consumer rates," the FCC said in last week's order. The commission added that "the petition must . . . establish that consumers will suffer loss of services with no alternative or that consumers in the relevant study area would not be paying reasonably comparable rates to urban consumers."
The order emphasizes that support reductions in and of themselves may not translate into equivalent rate increases. "We expect that carriers would look for ways to reduce costs and increase revenues – in addition to ensuring that consumer rates are reasonably comparable – in considering whether to pursue a petition for a waiver," the order says.
The commission declined some other modifications to the waiver process that rural carrier groups requested, including a request to continue to provide high-cost loop support under the earlier system until waiver requests were resolved. Additional details are available in the FCC's Fifth Order on Reconsideration in the matter of the Connect America Fund.
Financial reporting requirements
Last week's order also addressed another new requirement imposed as part of the FCC's plan to transition today's voice-focused Universal Service program into a broadband-focused Connect America Fund. Rural carriers had objected to a new requirement to file an audited financial statement. Here, too, the carriers said the new requirements imposed a substantial additional cost, as some of them would not otherwise need to create an audited statement.
According to the changes adopted last week, rate-of-return carriers now have three options for meeting FCC financial filing requirements:
If a carrier receives loans from the Rural Utilities Service, it should file its 2011 RUS Form 479
If a carrier does not receive RUS loans, but its financial statements for 2011 have been audited, the carrier should file a copy of the audited 2011 financial statement or a financial report comparable to RUS Form 479 accompanied by certification from the accountant that performed the audit
If a carrier does not receive RUS loans and its financial statements have not been audited, it should file a copy of its revised 2011 financial statement or a financial report in a format comparable to RUS Form 479 with accountant certification that the carrier was not audited and that the reported data are accurate
The FCC also put policies in place aimed at protecting the confidentiality of rural telco financial filings in certain cases. Full details are available in the order.