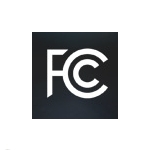 The FCC plans to vote next month on a proposal for a Universal Service/ Connect America mobility fund that FCC Chairman Tom Wheeler shared with other commission officials just last week. A fact sheet about the FCC mobility fund proposal released to the public  raises some important questions about the fund and how it would be implemented.
Also last week, Wheeler circulated a proposal regarding data and VoLTE roaming within the commission – another proposal scheduled for a vote next month by the full commission.
FCC Mobility Fund Proposal
Wheeler's FCC mobility fund proposal calls for supported services to provide speeds of at least 10 Mbps downstream and 1 Mbps upstream, along with latency of less than 100 milliseconds and rates that are "reasonably comparable" to urban areas.
The proposal calls for using an auction process to award $470 million annually for five years to carriers to "preserve and extend 4G LTE in areas where the market can't sustain or extend service absent government support."
The $470 million budget is in the range of what is currently spent on Universal Service support for wireless carriers.
Traditionally there was not a separate fund for wireless – other than a $300 million one-time 2012 program, sometimes called Mobility Fund I, that awarded funding to wireless carriers to deploy 3G or higher-speed service to areas lacking such service.
In the absence of an ongoing mobility fund, some wireless carriers have collected Universal Service through the traditional high-cost program. Those carriers have been reimbursed at the same rate as landline carriers for providing service in high-cost areas — and in some cases, multiple wireless carriers have collected funding for serving the same geographic area. Meanwhile, some other areas lack latest-generation wireless services.
The FCC estimates that approximately 3 million people and 750,000 road miles lack access to advanced mobile service or rely on subsidized service.
The new FCC mobility fund proposal aims to establish an ongoing fund that would support only a single wireless carrier, with funding awarded through an auction process, and would phase out legacy wireless support by July 1, 2021.
According to the FCC fact sheet, areas eligible for the auction include "any portion of a census block not fully covered by unsubsidized 4G LTE coverage."
One question I would ask about that is whether there are any currently subsidized areas that are high-cost for the landline provider but not for the wireless carrier. If so, it would appear that a wireless carrier who doesn't really need funding might still get it if all of the 4G LTE carriers serving an area were previously collecting high-cost funding. That carrier would have to underbid the other carriers to continue to collect funding, but might not actually need funding at all.
This may be a relatively rare possibility, or perhaps there are additional details in the proposal to address this concern, but it's a concern that deserves exploring.
It also isn't clear whether the proposed budget is sufficient to achieve what the FCC wants to accomplish, as the budget seems to have been calculated based on historical support for wireless carriers, rather than on an examination of the funding needed to achieve program goals.
At least one association representing rural wireless carriers also has raised questions about the proposal. The Rural Wireless Association (RWA) in a press release expressed concern about the timeline for the FCC mobility fund proposal.
While noting that it "heartily agrees" with the need for ongoing support for mobile service, RWA urged the FCC to "focus on getting [Mobility Fund II] done right, rather than done hastily." RWA asked the commission to release a further notice of proposed rulemaking before the end of the year that would seek input on "a number of outstanding issues that have not been publicly vetted, and allow carriers – those that actually provide mobile broadband services in rural areas – to comment."
FCC Commissioner Michael O'Rielly also has questioned the proposed timing for putting a mobility plan in place, arguing that this move should not be taken in advance of establishing a framework for the remote areas fund, which aims to cover some of the costs of bringing fixed broadband to areas that are extremely costly to serve.
Some legislators also may have reservations about Wheeler's proposal because they have urged the commission to target all geographic areas for mobile coverage, not just homes and road miles, as the proposal recommends. Twenty-six U.S. senators have argued that geographic coverage will be important to supporting advanced agricultural technology aimed at enhancing productivity and improving sustainability.
The Roaming Proposal
Wheeler's roaming proposal aims to address an issue that was raised when the FCC ruled that broadband, like voice, was a Title II telecommunications service. In keeping with that ruling, the roaming proposal calls for applying a single standard for voice and data roaming that would require agreements between carriers to be made on "just and reasonable" terms. Previously this was the standard for voice roaming agreements, while data roaming agreements were required to be "commercially reasonable."
The roaming proposal also calls for classifying voice over LTE (VoLTE) as a conventional mobile voice service subject to the same roaming requirements as traditional mobile voice service.