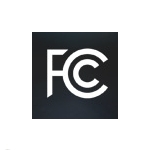 The FCC is considering requiring long-distance voice service providers to maintain records about call completion rates – a move aimed at curbing ongoing problems with calls not being completed to rural areas. In a notice of proposed rulemaking released yesterday, the commission also proposes to prohibit originating and intermediate providers from causing audible ringing to be sent to the caller before the terminating provider has signaled that the called party is being alerted – a requirement that could help prevent situations in which the caller perceives that the called party's phone is ringing many times without an answer. This is another scenario that has occurred quite frequently in recent years, according to data collected by rural carriers.
Rural carriers believe some originating carriers or the intermediate carriers that terminate traffic for them are deliberately trying to avoid completing calls to rural areas in order to avoid paying per-minute terminating charges to the rural carrier serving the called party. Those charges tend to be higher in rural areas to help cover the higher costs of delivering service in those areas.
Last year the FCC said any carrier that deliberately fails to complete a call is subject to heavy penalties, but to date that ruling has not been enforced and rural carriers say rural call completion problems have increased in recent months despite the FCC ruling.
In today's NPRM the FCC seeks input from stakeholders on a proposal that would:
Require facilities-based originating long-distance providers with at least 100,000 customers to track on a monthly basis the call answer rate for each rural operating company to which 100 or more calls were attempted during the month. The long-distance providers also would be required to measure their overall call answer rate for non-rural call attempts. Data would be filed quarterly.
If the originating provider is not facilities-based, the first facilities-based carrier handling the call would be required to report.
Originating carriers would not have to maintain call completion data if they can certify on an annual basis that they restrict directly connected intermediate providers to no more than one additional intermediate provider in the call path. The originating carrier also would have to certify that its agreement with its intermediate provider allows it to give the intermediate provider's name to the commission and to the rural carrier whose incoming long-distance calls are impacted by the intermediate provider's performance. The originating carrier also would have to certify that it has a process in place to monitor the call completion performance of its intermediate providers.
Originating carriers would be subject to reduced call completion data retention obligations and would not have to report call completion rates if they can certify that for each of the previous 12 months their average call answer rate for rural carriers was no more than 2% less than the average call answer rate for non-rural carriers and that the call answer rate for 95% of the rural carriers was no more than 3% below the average rural call answer rate. The originating carrier would only have to report on rural carriers to which it attempted more than 100 calls during the month.
Rural carrier groups applauded the FCC's action but also urged the FCC to step up enforcement action.
"We're encouraged by any positive step that shines a brighter spotlight on this epidemic of call failures," said Shirley Bloomfield, CEO of rural broadband group NTCA , in a statement. "We hope that this important step by the FCC will be paired with strictly enforcement and a commitment by providers of all kinds to end the bad practices that give rise to this problem."
Kelly Worthington, executive vice president of the Western Telecommunications Alliance, echoed those comments. "We're pleased the FCC has taken action beyond last year's declaratory ruling," he said, "and we hope that the findings from this NPRM are considered on an expedited basis and lead to an order being issued soon before this problem gets any worse. In addition, enforcement proceedings against providers who don't complete calls to rural America must remain an option."