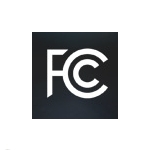 The $115 million that the Connect America Fund will spend to help bring broadband to unserved areas is well dispersed geographically, as a new interactive map released from the Federal Communications Commission yesterday reveals. According to the map, homes in high-cost rural areas of 37 states will have broadband service available to them as a result of the Connect America Fund Phase 1 program, the final results of which were revealed this week. Using the new map, you can hold your mouse over an individual state to see details for that state.
The vast majority of the Phase 1 funding will go to two carriers – CenturyLink and Frontier — with more than 60% of total funding going to Frontier. Both companies operate in multiple states and had flexibility in determining where to spend the money, as long as it went toward serving customers that cannot get broadband at the minimum target speed of 4 Mbps downstream and 1 Mbps upstream today.
Other carriers that opted to accept government funding to help support the cost of bringing broadband to unserved areas were FairPoint, Windstream and Alaska Communications. Several carriers – including CenturyLink, FairPoint and Windstream – declined part of the funding they were offered. And the nation's two largest carriers — AT&T and Verizon — declined to accept any funding. Some carriers were more vocal than others about why they did not accept some or all of the funding, which could have totaled $300 million. But the upshot was that the $775 per-line subsidy offered apparently was not considered sufficient to justify the cost of bringing broadband to more than a portion of the total number of homes targeted.
This doesn't mean other unserved homes won't get broadband. A later phase of the CAF program will target a larger amount of funding at a more granular level based on a cost model. There is also a plan to eventually provide support for bringing broadband to unserved homes in areas served by smaller rate of return carriers, which were not part of the Phase 1 program – although details of that program have yet to be resolved.
In the meantime, as the FCC pointed out in an announcement about the map, nearly 400,000 residents and small business owners will gain broadband access within three years as the result of the initial $115 million cash infusion from Phase 1. The commission appears to have used an estimate of just over two residents per location, as Telecompetitor calculates the $115 million in funding to be sufficient to serve approximately 148,000 locations.
That's a relatively small fraction of the estimated seven million homes that cannot get broadband today. But it's a start.